New in ANNA – 3D Secure authorisation
18 January, 2022 · 3 min read
Good news for ANNA customers – you can now approve your payments directly in the ANNA app. Until now, you could only approve your payments via text message.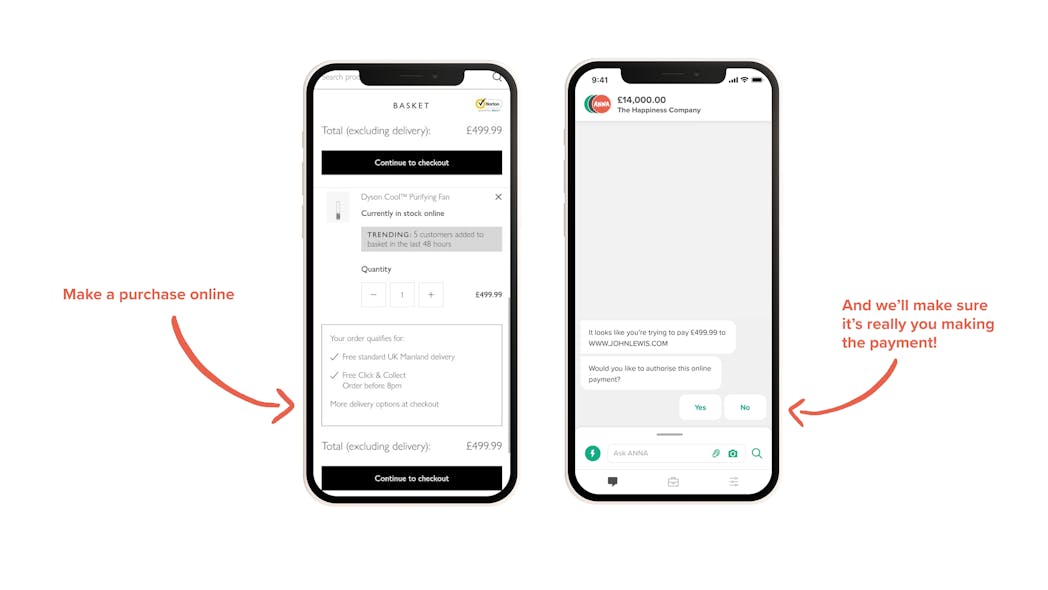 How it works
The process is simple. When you make a payment with your vendor, they'll ask you how you want to approve the transaction: by text or in the ANNA app.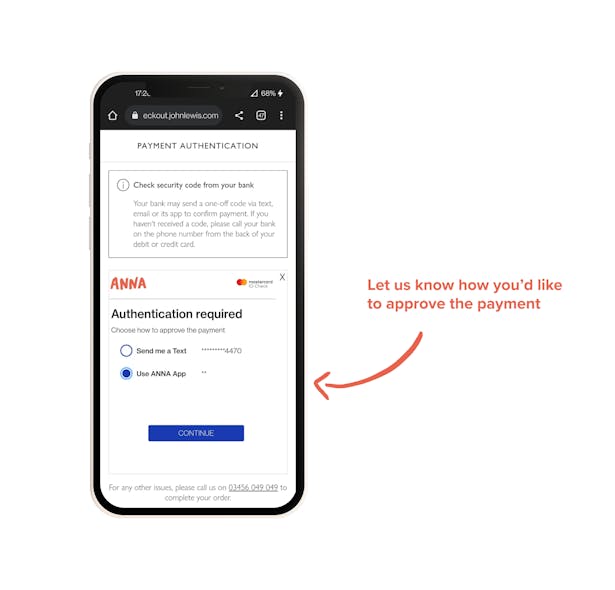 Choose to approve the payment in the ANNA app and you'll receive a notification on your phone allowing you to approve the payment.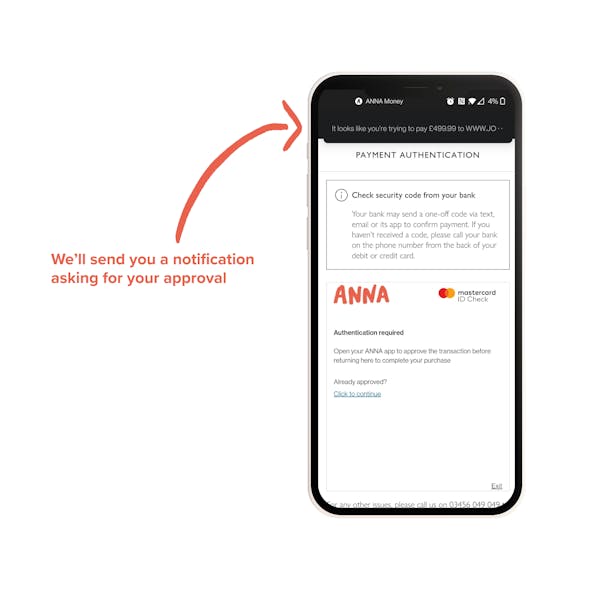 Open the app to view the payment request and you can approve the payment in a single tap. Easy.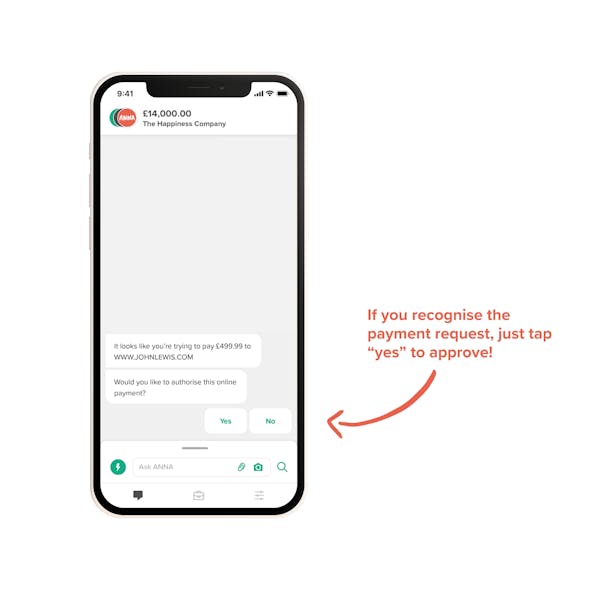 And if you don't recognise the payment or you've changed your mind about the purchase, you can decline the authorisation too!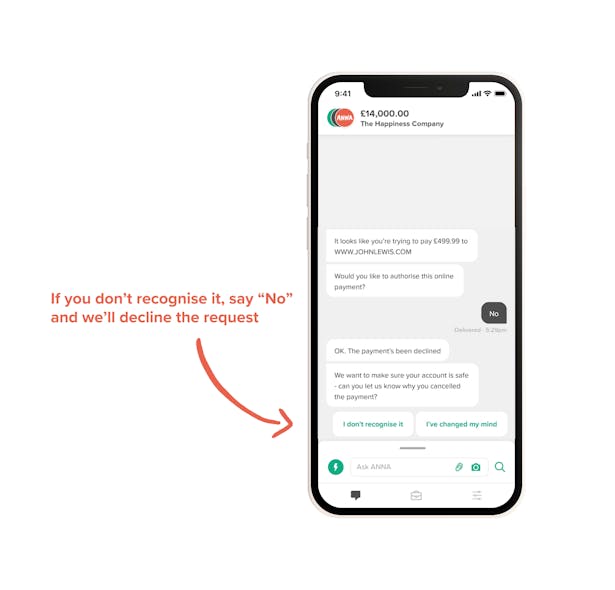 Give it a go
3D Secure payment authorisation is now live on the ANNA Money app – so go ahead and make a payment!  Let us know how it goes in the app chat.
Open a business account in minutes
Take the load off with ANNA, the business current account that sorts your invoices and expenses.
Enter your mobile number
Get a business account and a debit card that miaows
We create, send and chase up your invoices
We snap and sort your business expenses
Never miss a deadline, with handy tax reminders