When it's your own thing it doesn't feel like work
18 April, 2019 · 2 min read
Esquire's ex-Creative Director discusses finding balance in a business partner and taking meetings on his holidays.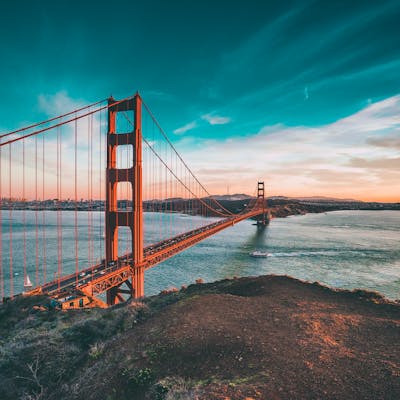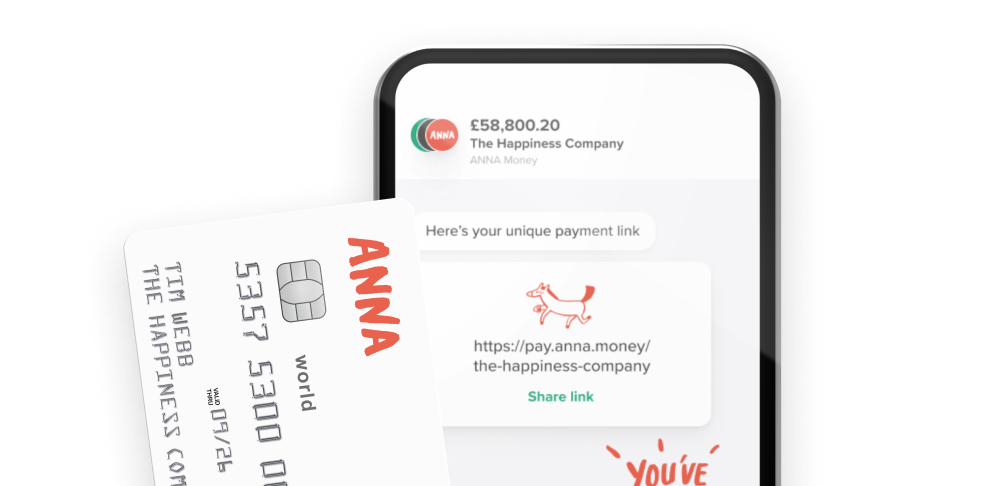 Open a business account with ANNA and get your taxes sorted
With ANNA you get a debit card, automated bookkeeping, a personal payment link, 1% cashback and 24/7 customer support
"I'd left art school fourteen years prior, so I knew what I was doing. I had a great team, I got to go to LA and photograph cover stars every month — it was a decent life. But deep down you could probably say I was bored. Honestly though, going into the Apple shop with a credit card and buying two computers and sitting the corner of someone else's office trying to relaunch a magazine was scary, going from having a PA and a salary and healthcare and a pension to having £3,000 in the bank and £10,000 debt on a credit card was scary. I don't know why we did it. Stupidity, probably."
In 2014, aged 38, David McKendrick left his position as art director at gentleman's monthly, Esquire, to co-found BAM, a design and art direction studio, with his business partner Lee Belcher. He'd spent the past seven years honing his craft at Esquire until he could do the job with his eyes closed.
"I knew what I was doing," he says. "I knew how to get the magazine out the door. I knew how to do an iPad version. I knew how to do content. I knew how to do video. I felt as if I was only maintaining as opposed to learning. I could have a really off day or I could drink ten beers the night before and go to work and still do my job. And now I can't, but it's much more truthful."
Since setting up BAM, more of David's time is consumed with work than ever before. When we speak he's heading off to San Francisco for a week's holiday, with two days of meetings with new clients in the middle. It's a trade he's happy to make to be his own boss and do a job that keeps him learning new skills.
"I'd never paid a VAT bill, I'd never paid salaries, I'd never done costing for a business. I was learning again, and it didn't really matter what I was doing. When it's your own thing it doesn't feel like work. I'm pretty sure if I was still at Esquire and they said, 'Right, for two days of your holiday you're going to do a bunch of meetings', I don't think I'd be that happy about it. But if you really enjoy what you're doing then it's a crossover into your real life."
One of the main reasons David is prepared to dedicate so much time to work is his relationship with his business partner, Lee. Their mutual respect and varied skill-sets are complementary, and the support they offer each other is vital to the smooth running of the business.
"Every Monday we have a meeting and we go, 'Right, how are you feeling, how's business, what do you want to do this week?' We have a little grumble at each other, you know, 'Perhaps you could do more of the meetings, I could do more of the design on this project.' We've got huge respect for each other, which means I make sure he has a coffee every morning and I'm working by 10 o'clock, and he does the same. We never leave work later than 6pm because it's unhealthy and we want to have nice lives."
"I still lie to him sometimes and tell him I've got meetings when really I'm just spending the afternoon relaxing in a sauna."
Open a business account in minutes
Take the load off with ANNA, the business current account that sorts your invoices and expenses.
Enter your mobile number
Get a business account and a debit card that miaows
We create, send and chase up your invoices
We snap and sort your business expenses
Never miss a deadline, with handy tax reminders