Meet Andy Moore, ANNA's Design Director
7 April, 2022 · 5 min read
We chat with Andy Moore, ANNA's Design Director. Andy joined ANNA in 2019, and since then he has worked on many parts of the ANNA app and customer service.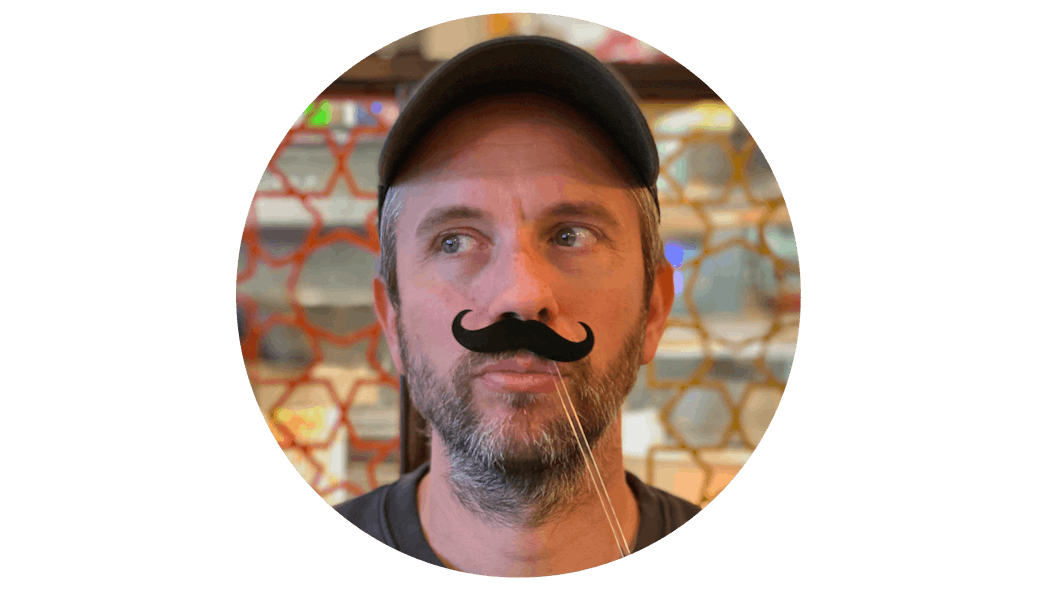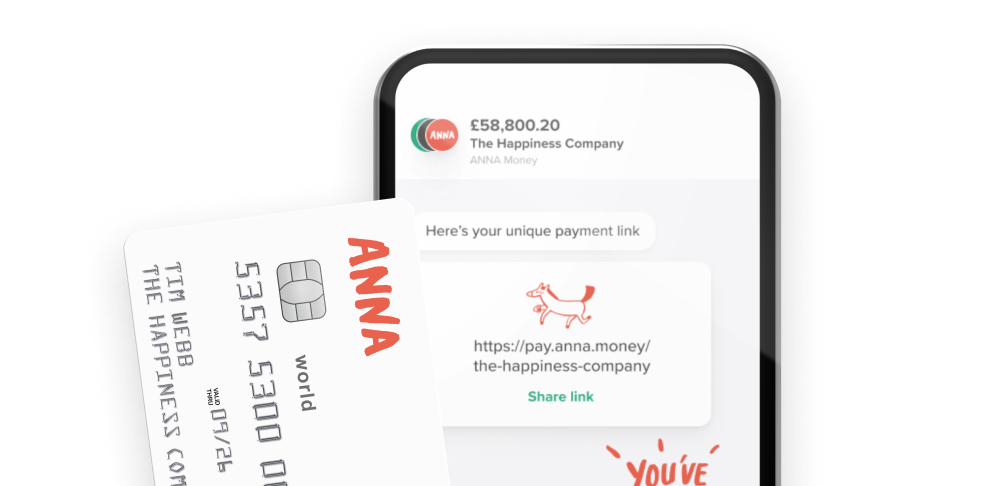 Open a business account with ANNA and get your taxes sorted
With ANNA you get a debit card, automated bookkeeping, a personal payment link, 1% cashback and 24/7 customer support
Describe your role and your team
I oversee design work across ANNA but I'm not a typical line manager. I'm very much hands-on about designing things myself, which I love. One of the reasons I came to ANNA was because in my previous role I spent a lot of time just managing people and I didn't have much time to design anything. I missed it.
Tell me about something you've made for ANNA's customers
I've been working on our assistance features. I'm excited about the Thunderbolt Menu – it's a menu of personalised shortcuts to make the admin side of banking even smoother. In the app you tap on the Thunderbolt icon and it brings up a list of customised tasks, but the clever thing is that it reacts as you type so it can predict what you might want. It's really handy.
In general, we're trying to teach our customers that using ANNA is as simple as typing what they'd like to do. For example, you can ask ANNA to 'pay the studio rent' and the app will work out what to do and then all you have to do is approve it. The more customers understand how to use ANNA, the easier life is for our support team, so everyone wins.
What's the next exciting thing you're working on?
I'm excited about integrating lending products (that's loans to you and me). We're currently trying out a new credit facility with InFund. We're trying to come up with products that can help businesses that are just getting started and don't have a credit history. ANNA has a really good understanding of small businesses and freelancers, so we can create products that address each customers' specific needs, rather than doing a one-size-fits-all approach.
There are also some interesting new developments in compliance. If you're just starting out, the KYB (Know Your Business) process can feel a bit overwhelming. So we're looking at ways to help new customers. It might not sound that exciting but it's all part of ANNA's approach to supporting all kinds of small businesses.
What's a typical day like for you at ANNA?
It's always a combination of Zoom calls and designing stuff.
I have one-to-one check-ins with the team and during the pandemic we've spent a lot more time on Zoom. As I've recently moved to the Cotswolds, that means the online meetings will definitely continue!
But I see our office as a place to come together. When I'm in London every week it's to catch up with people, so we have 'sofa chats' and gather in a room to sketch and share ideas. I'm not in the office five days a week but I still find that very productive! ANNA is very flexible when it comes to where you work.
I always try to encourage the team to spend time working in a collaborative way – getting people together for idea generation, research, experiments. I love running experiments at ANNA. For example we built a prototype of a new search function and tested it with a handful of customers. It had a direct line of communication with the client built-in, which meant we would monitor how customers wanted to use search, and ask them questions via the app. My ideal day would include activities like this – experimentation, testing and learning from customers.
What's your favourite thing to do when you're not at work?
I like to make music. I sing and play bass guitar in a band, The Metamorphics. We started during the first lockdown, have recorded over 20 songs and have released 3 EPs.
What would be your ideal alternative career? Astronaut? Breakdancer? Baker?!
I'd be in a band. If not, I'd open a wine shop. it's more of an interest but it might be a good retirement plan. I did consider converting a horse trailer into a wine bar.
Open a business account in minutes
Take the load off with ANNA, the business current account that sorts your invoices and expenses.
Enter your mobile number
Get a business account and a debit card that miaows
We create, send and chase up your invoices
We snap and sort your business expenses
Never miss a deadline, with handy tax reminders