Meet Jordan Ellis, Design Lead at ANNA
8 March, 2023 · 5 min read
A quick chat with our Design Lead about design challenges, helping people save time & money, bonsai and music.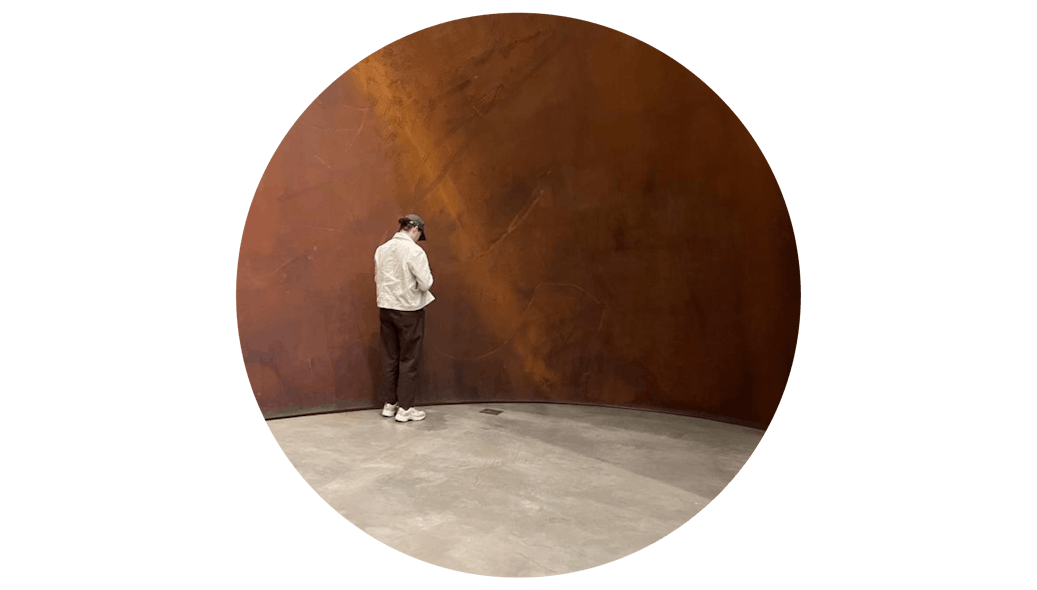 What do you do at ANNA? What team are you in?
I'm a Design Lead. I help to lead our creative design team, working on the brand under our Chief Design Officer. I also work a lot with our marketing team. We grow the business and make sure entrepreneurs know that ANNA is building really really useful stuff for them!
How have you made a difference for ANNA customers? and or ANNA staff?
I help people find us and understand how we can save them time, save them money, and take care of their business admin. So they've got more time to focus on what's more important to them and their businesses.
Have you launched any features or projects recently?
Yes. It costs businesses 12 quid to register with Companies House. We've designed a super slick process to register your business where we'll cover that cost. No catch. We'll recommend you a business account (us!) but only because we're pretty good at it and our customers think so too. Not biased. See for yourself on our Trustpilot.
What's a typical day for you at ANNA?
I work from home most of the week. A typical day starts with walking the dog and coffee. My first meeting of the day is the stand-up with our growth team, most of whom are based out in Tbilisi, Georgia. We're lucky enough at ANNA to have a good level of autonomy over our days, ways of working, and how we work. It's rare for a designer to get so much time to actually think, design, and solve problems.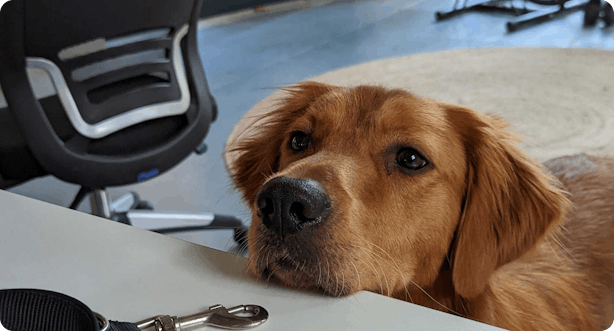 When I'm in the office, it's a quick hop on the train and a short walk through Kings Cross to our London office. Then a quick pit stop for coffee at Project 68 round the corner. Our London office is dog friendly so Juno, my golden retriever, comes with me. Unfortunately no gold gets retrieved en route. We hold regular team brunches which is always a good excuse to pop down to the office.
What's your favourite thing to do when you're not at work?
I love to cook, making fresh pasta is my favourite thing to make. I also love plants and have taken up the 900 year-old hobby of bonsai so I'm often worrying about killing my trees. If not that then I love watching terrible films, especially horrors.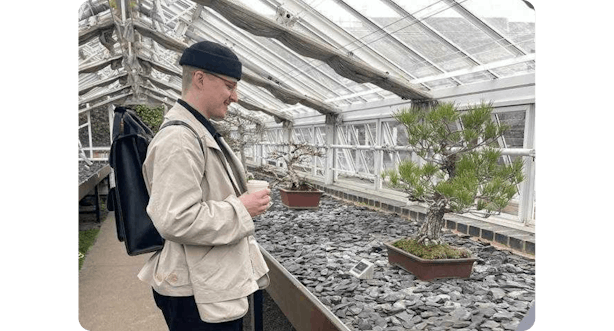 What would your ideal alternative career be if you weren't at ANNA?
I've always enjoyed being creative and my work is a good outlet for that. If I couldn't be a designer I'd want to combine creativity with trees and grow bonsai at my own nursery. If money didn't matter then a barista at a fancy cafe with all the kit – or a blacksmith. 
What song always gets you dancing?
My favourite song is "Airport Antenatal Airplane" by King Krule. It's not much of a dance song so it's got to be "Sugar" by Men I Trust, "You & Me Song" by The Wannadies or "Be Your Girl" by KAYTRANADA.
I listen to a lot of different genres but "Walking on a Dream" by Empire of the Sun is always a floor filler classic at weddings.
Honourable mentions to Al Green, Buena Vista Social Club, and Melody's Echo Chamber.
When is your alarm set for tomorrow morning?
5:30. I'm definitely a morning person but it comes with its 9pm evening slump
At ANNA we love cats. Do you have one?
I have a Norwegian Forest cat, Sporty. He's not very sporty.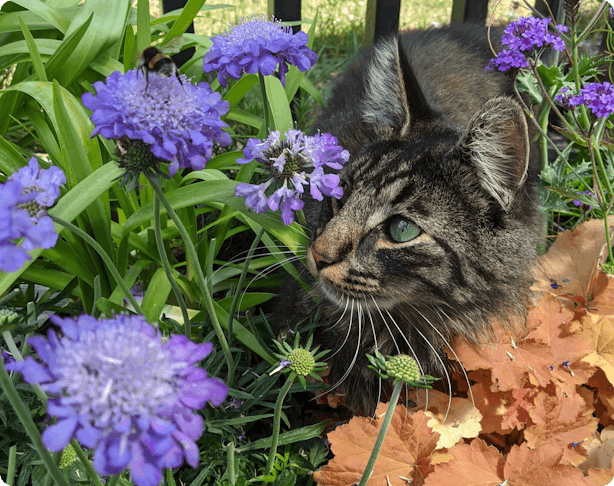 Open a business account in minutes
Take the load off with ANNA, the business current account that sorts your invoices and expenses.
Enter your mobile number
Get a business account and a debit card that miaows
We create, send and chase up your invoices
We snap and sort your business expenses
Never miss a deadline, with handy tax reminders