Meet Jamie Wynn, product designer at ANNA CX development team
21 March, 2023 · 5 min read
We sat down for a chat with product designer Jamie, who works on the tools our customer experience agents use to communicate with ANNA customers. Jamie loves travel and dogs (he's not so keen on cats, but we'll forgive him).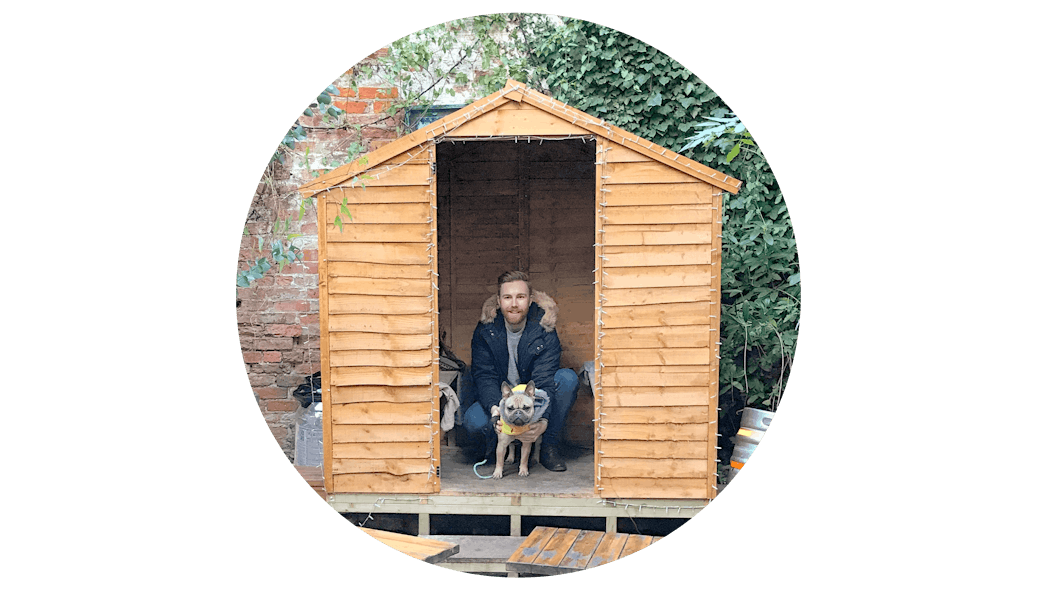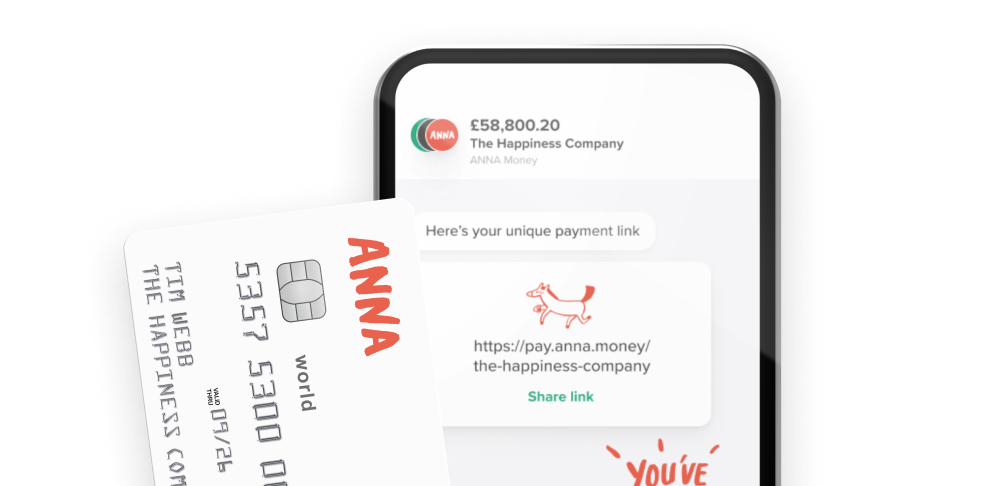 Open a business account with ANNA and get your taxes sorted
With ANNA you get a debit card, automated bookkeeping, a personal payment link, 1% cashback and 24/7 customer support
What do you do at ANNA? What team are you in?
I work in the Customer Experience Development team as a Product Designer. I look after our internal tool our agents use to communicate with our customers. If a customer messages us in the app or via email, our tool gives the agents everything they need to help and support our customers.
How have you made a difference for ANNA customers? And or ANNA staff?
As a product designer for our internal tool, I work really closely with our agents to understand how we can improve processes, user flows and experiences.
We're constantly striving to make processes more efficient or creating reactive solutions and providing the agents with all the necessary information to help our customers queries.
What's the most exciting thing you're currently working on?
I'm currently working on a project to help with our forecasting and demand. We're introducing a resourcing solution that will allow us to ensure we are allocating enough resources to the types of queues we have, customer support demand and allocate shift patterns.
I'm also working on a new design system for our internal tool – this is a super cool project that will enable us to give some rules and framework around our components and their uses. It'll also help us expand our library of components for our ever growing tool.
What's a typical day for you at ANNA?
We have our stand-up followed by a few other ad-hoc meetings. Surrounding this is where the creative part happens, whether that's shadowing agents – getting some first-hand user research, building user flows and experiences, conceptualising ideas and designing UI components.
What's your favourite thing to do when you're not at work?
I love getting on a plane jetting off somewhere ✈️. So travelling is something I try to do often – but probably should do more of!
What would your ideal alternative career be if you weren't at ANNA?
I've always loved the idea of setting up a creative hub or space for like-minded creatives to experiment, collaborate and host events and workshops – something like that. Or even just a print studio as I do love traditional print methods (Silk screens, lino, etc.).
When is your alarm set for tomorrow morning?
7:00am – always with the ambition that I'll do an early morning workout. It very rarely happens 🤣
At ANNA we love cats. Do you have one?
I'm more of a dog person – I have a dog, Buddy and he has ears like a cat. Does that count?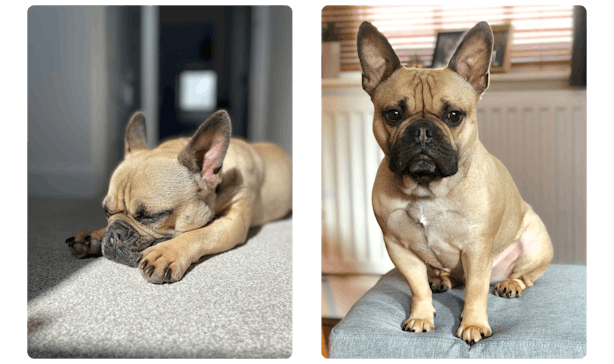 Open a business account in minutes
Take the load off with ANNA, the business current account that sorts your invoices and expenses.
Enter your mobile number
Get a business account and a debit card that miaows
We create, send and chase up your invoices
We snap and sort your business expenses
Never miss a deadline, with handy tax reminders