Evgeny Nefedov, Digital marketing and website expert
24 May, 2023 · 5 min read
Meet Evgeny, digital marketing expert, King of emails, electronic music guru and a man with ever-changing hair colour.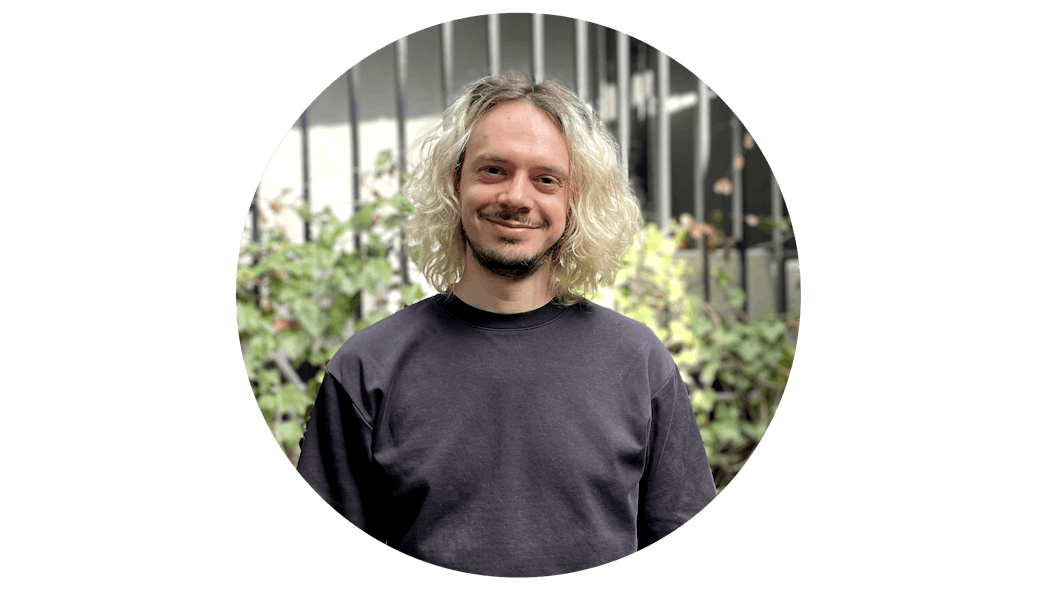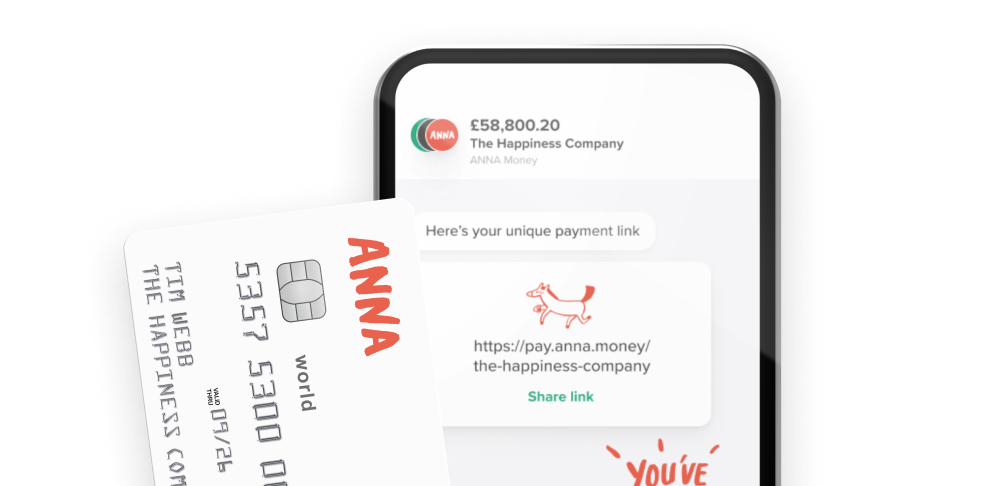 Open a business account with ANNA and get your taxes sorted
With ANNA you get a debit card, automated bookkeeping, a personal payment link, 1% cashback and 24/7 customer support
What do you do at ANNA? What team are you in?
I do lots of different types of digital marketing! I mainly oversee the design and development of the ANNA website and blog. I also build the landing pages that people visit from our online ads, if they're searching for a business account, or if they come across us on a partner's website. Plus I work on our newsletter and other emails we send our customers.
How have you made a difference for ANNA customers? And ANNA staff?
My main contribution to ANNA customers is by helping them make the decision to open an ANNA business account or use our free tools. 
Sometimes (rarely) the right decision is actually not to open an account with us, because while ANNA is many things – business account, AI bookkeeper, invoice management tool and more  – there are some things it's not: like a prepaid personal debit card or an account for crypto trading. Making these points clear saves time and money for both us and the public.
In terms of helping ANNA staff, I'm the entry point for any information we might want to communicate to current or future customers and a source of information about how different client acquisition channels work.
Apart from all that, I sometimes facilitate ANNA meetings according to Holacracy rules, as I'm a certified Holacracy practitioner.
What's the most exciting thing you're currently working on?
It isn't particularly exciting but it's quite important: I'm currently updating our marketing analytics systems so we keep tracking what's important to us (new customers' complete journey from seeing an ANNA ad to opening an account with us) while staying compliant with personal data legislation and not pushing too many ads on people who've already seen them, or have opted out of getting tracked completely.
What's a typical day for you at ANNA?
It usually starts with a daily stand up meeting with my team, where we update each other on what was done yesterday and what we plan to do today. Then there's either more calls with different teams across ANNA or some time for focused work.
Most of my hands-on work involves copywriting, design, development (or tech design) and strategy. For instance, if a partner website needs their own landing page, I have to understand what customers are seeing before they get to our landing page, construct an appropriate message on our page and make sure there is a very clear call to action to the potential customer. Then I need to make sure we're able to track the people signing up from the moment they arrive on our page to the moment their account is open and active, so we know if a particular partnership is a good source of leads.
There are similar processes for traffic from search, from our own online ads, for all kinds of emails, for our blog articles, and so on. This kind of hands-on work usually takes up about 70% of my time.
What's your favourite thing to do when you're not at work?
Hike the mountains around Tbilisi, produce electronic music and travel when I can. I used to travel quite a lot – for surfing, for instance, – but right now I'm mostly focused on finding somewhere to move permanently.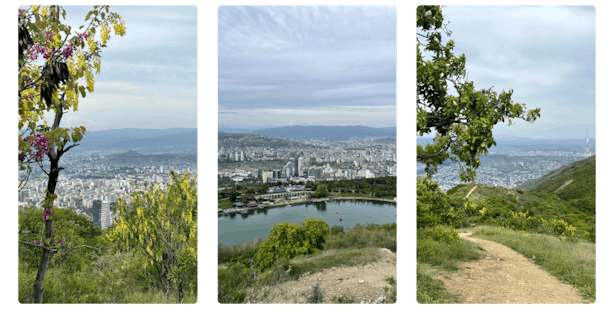 The Turtle Lake hike in Tbilisi, Georgia
What would your ideal alternative career be if you weren't at ANNA?
Maybe as a composer of film soundtracks. However, my current career includes so many different skills that I feel like I'm already combining several alternative careers, and I enjoy this flexibility.
What song always gets you dancing?
"Sympathy for the Devil" by the Rolling Stones.
When is your alarm set for tomorrow morning?
11am Tbilisi time – which is 8am in London and Cardiff.
At ANNA we love cats. Do you have one? 😽
Not yet, but I will have one once I settle down somewhere permanently.
Open a business account in minutes
Take the load off with ANNA, the business current account that sorts your invoices and expenses.
Enter your mobile number
Get a business account and a debit card that miaows
We create, send and chase up your invoices
We snap and sort your business expenses
Never miss a deadline, with handy tax reminders