Is time now the most precious commodity in business?
15 August, 2018 · 3 min read
A mid-week breakfast meet-up gave these entrepreneurs a chance to reflect on the ways in which they relax.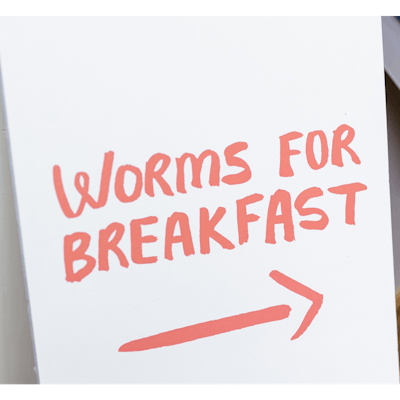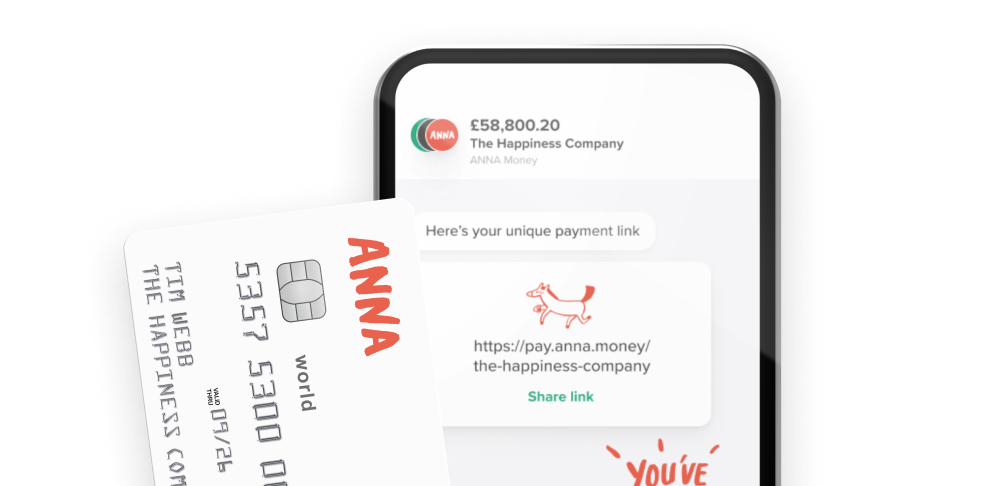 Open a business account with ANNA and get your taxes sorted
With ANNA you get a debit card, automated bookkeeping, a personal payment link, 1% cashback and 24/7 customer support
You'd be forgiven for assuming that the conversation at a mid-week breakfast of small business owners and serial entrepreneurs would revolve exclusively around swapping stories of commercial success. But this was not the direction of discussion taken when we sat down recently in east London to break bread with a team of a dozen thriving makers and founders. Over plentiful bowls of fresh granola and crisp, buttery pastries, talk quickly turned to the myriad unexpected challenges that confront those brave souls who choose to go it alone.
"In the UK, four out of five people consider themselves stressed in a regular week," began seasoned Creative Mornings host Victoria Stoyanova, a statistic that seemed to resonate immediately around the table. "As business owners, we can easily take the afternoon off and no-one's going to judge us," she continued. So why do we find it so hard to make that time for ourselves?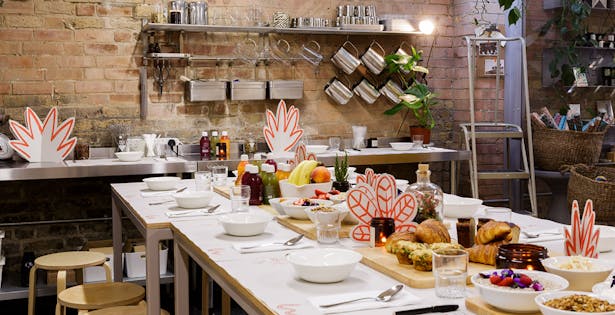 "Stress is the enemy of invention," quoted one guest to the table, and learning to delegate tasks leaves more time for creativity and innovation. Yet delegation was one area in which all of our guests seemed to struggle; trusting other people to maintain their high standards did not come easy to our entrepreneurs. When you do what you love and have built a whole business from scratch, letting go of responsibility can feel counterintuitive.
After all, modern business culture wears its busyness as a badge of honour – we're not working hard enough unless we're perceived to be perpetually stressed. In addition, the defined barriers of the working day have been obliterated by technology that offers endless flexibility without the tools to create boundaries between work and the rest of our lives. We can work wherever and whenever, but it's up to us to decide exactly how.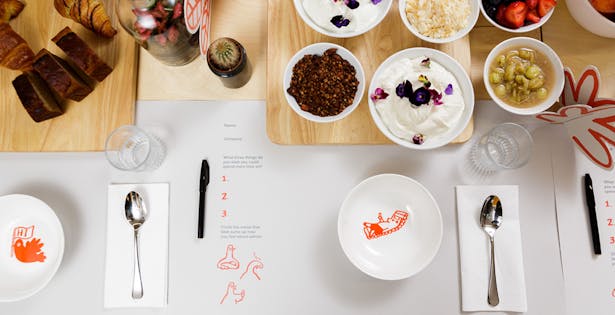 "My working day starts when I switch on my phone," said one guest to a murmured chorus of agreement "and there are very few activities that will shut that work time down." As a result, it's important to approach each task in the working day with consideration and question whether it constitutes the best use of our time. Switching off push notifications that buzz for your attention with every new Whatsapp, email, and Instagram post can be a great way to maintain focus — even better, why not try banning all digital devices for a set period each day?
"Modern business needs all of these time-consuming digital tools to survive," suggests someone across the table, but finding the time to escape them is equally important. In fact, finding time seemed to be the great challenge of every business owner: time to reflect and make informed decisions about their business' direction; time to strategically plan resources and ensure productive work; time to step away from the screen and meet new clients and collaborators face-to-face; time for rest and relaxation to make sure that the stress of working life never reaches a peak; time to let them do the things they they do best.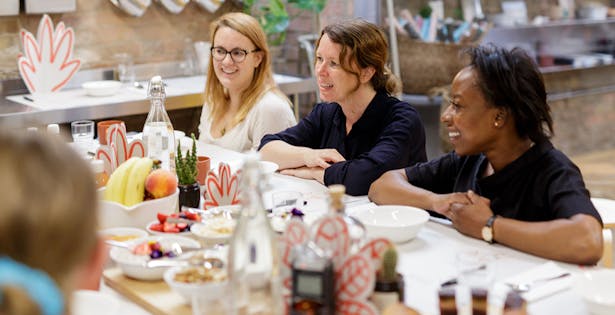 We're just thankful they all managed to find the time to join us for breakfast.
Open a business account in minutes
Take the load off with ANNA, the business current account that sorts your invoices and expenses.
Enter your mobile number
Get a business account and a debit card that miaows
We create, send and chase up your invoices
We snap and sort your business expenses
Never miss a deadline, with handy tax reminders