10 tips for marketing your small business on a low budget
19 February, 2020 · 11 min read
Marketing is a multi-layered action or business of promoting and selling products or services. It can manifest as advertising, PR, sponsorship, social media, content, networking, promotions and sales among numerous other disciplines.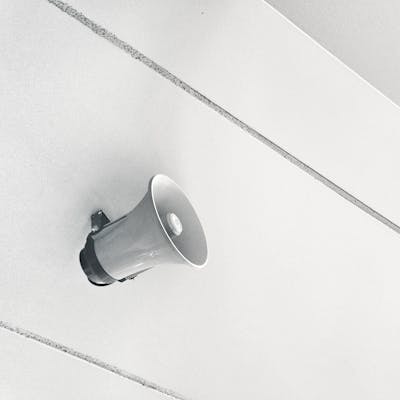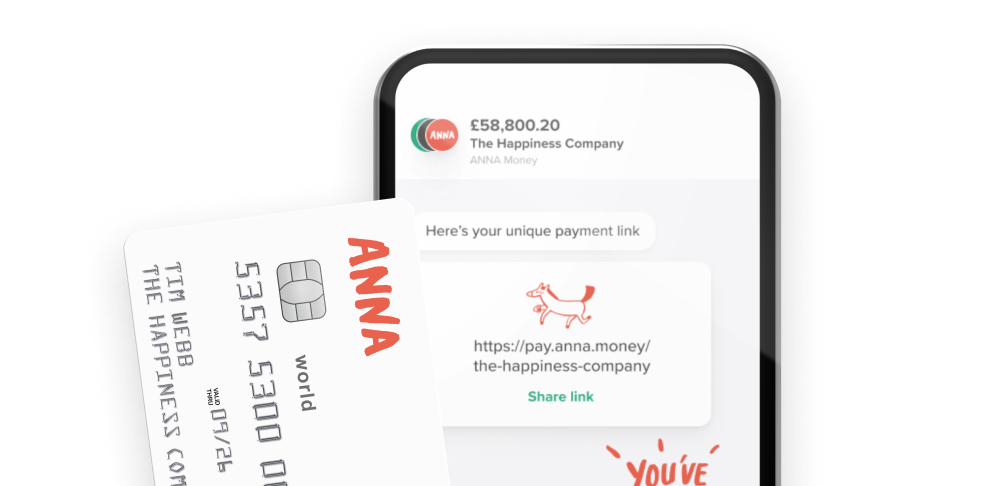 Open a business account with ANNA and get your taxes sorted
With ANNA you get a debit card, automated bookkeeping, a personal payment link, 1% cashback and 24/7 customer support
Here are some canny and free – or affordable – marketing activities that you can build into your calendar to propel your business forward. Not all activities will be suited to your specific business but many are relevant to all sectors. Marketing certainly is! We'll look at a few marketing hacks – how to get people to do your marketing for you, and various disciplines across social media, content, live events and partnerships.
1. Get customers talking
Word of mouth marketing is the most powerful and persuasive form of marketing out there. It can happen off-line over a drink or online via an email. It's a passive way of gaining a following that won't reach 000s of people in one go, but can effectively snowball over time.
A study by researchers at Nielsen suggests 92% consumers believe suggestions from friends and family more than advertising. It probably wasn't so long since you yourself acted on a recommendation from a friend or someone you follow.
Word of mouth marketing doesn't stop at a single encounter – it's viral. One person will tell another, that person will pass it on and so on down the chain to spread the word further.
Frame this in mind when you think about your customer services and how you can improve to create memorable moments of magic that will resonate with customers, making them want to spread the word.
2. Build your social media presence
It's an obvious one, but easily neglected among all the other daily tasks. Fundamentally, growing a presence on social media is about tactical following and good content. Search for users interested in your business area and follow 20 or so of these each day, while unfollowing those who aren't active in any way. As your followers start to engage with you, your following will grow organically. Focus on publishing useful, relevant content.
Different sectors will suit different social platforms. For example, a specialist service provider can be rewarded by investing time in making an educational video on YouTube: position yourself as an expert in your field and give a few explanations and tips away for free. Remember, six year olds are making videos in their bedrooms accruing followings the size of small nations. You can do this!
If you run a print studio, fashion business, loft conversion business or restaurant, Instagram might be your calling. It's the perfect vehicle to tell the story behind creative development or to showcase spaces and products. If you run a cafe – post your flat whites and encourage your customers to do the same ('tag for the chance to win free coffees').
If you haven't done so already, convert your Instagram account to a business one – it's free and takes 30 seconds. This will open up a raft of insights about your followers that will help you plan your Instagram marketing.
Twitter demands a bit more in the way of conversation – so less memes, more chat. A picture is not necessarily worth 1,000 words where Twitter is concerned. It's great for announcing news and offers, offering tips and diving into trending conversations. Jump in wherever you think you can add value or insight.
Once you're on your way to mastering your chosen platforms, you can plan some activities. This may involve engaging an influencer to help elevate your presence. Your budget may rule out Beyoncé supping your new craft ale, but there plenty of up-and-coming stars who may be more responsive to a gifted product and might happily feature it in a post.
You can use social media to promote other marketing activities. For example, contests are a good way to get the word out about your product and business. There are myriad tools like Shortstack, Vyper, Wishpond, Gleam, Agorapulse, Rafflecopter to help define and get your contest up and running – through to selecting a happy winner at the end.
3. Do your own PR
PR agencies cost an arm and a leg – and media database subscriptions are pretty steep too – but you could do it yourself for free. There's no smoke and mirrors here – it boils down to the contacts. These databases hold current editorial contact details of publications – from local and regional to national and international press. Including details of trade press to news and glossies they can be remarkably useful tools when researching reporters to approach with your news story.
However, there are some media resources and contact databases out there that will push you up the curve: https://www.pressrush.com at the freelancer rate of $49 (£38) per month and https://media.info which is FREE!
If you have something really newsy to shout about, put yourself out there. Gather some relevant contacts together – names, email and Twitter handle (this is a popular channel to reach journalists). Write a press release – no more than a page – and send it. Include a link to a hi-res image or two. After a few days, follow it up.
It doesn't hurt to be a bit of a stalker and see if you can see what those on your wish list are up to on Instagram. If their live feed suggests they're pottering around Paris, comatose in Costa Rica or on a glam press junket in Japan, hold off. Timing is everything.
PR takes time, for sure, and it can be a bit disheartening if you don't get a bite – editors and writers get deluged with free booty and invites to swish launches – but it is their job to know what's good and what's new out there. it might just catch their eye and your product will be winding its way to a glossy colour supplement near you soon. Or even Fruit Focus or the Estates Gazette!
4. Become a content marketeer
Another one for the writers and budding filmmakers among you. You'll be right in thinking that everything you put on your social channels is content. But there are ever more tentacles to put the word out.
Reddit is a social network with the third largest readership in the UK. Find a niche – a 'subreddit' – related to your industry or business. Ditto goes for Quora, a social Q&A platform. Get a feel for interests and tone of voice before you dive in – it'd be counter productive to wade in and do a big-sell, but expertise is very welcome. Respond to questions in a non-promotional, helpful manner to build a presence among your potential customers.
LinkedIn is very much a B2B network. You can share your own content with your contacts and professional groups – thought pieces, news of launches, award wins. It's free and will get you right under the noses of the right people.
If you feel video would play to your strengths, think about a subject that relates to your business – can you make a how-to video giving you an opportunity to catch customers' attention? You don't need Bollywood-level production values, just a clear backdrop, clear voice, useful ideas and a point of view.
You can also contribute guest pieces for publications in print and online. They will get fresh-and-free content and you get to build brand awareness. Identify the right publication to approach and what interests their readers. Create a relevant, thoughtful pitch to the editor, including a short intro about your article and why you think it would be a good fit. If you do get published, don't forget to respond to comments on your post!
Propogate any writing that you generate across different social publishing channels. Look at Issuu and Medium - both respected platforms to publish your content.
5. Initiate an event or workshop
If you're a blacksmith with a forge – run a knife-making workshop. If you're a milliner – open up your studio and share your skills in a hands-on session. If you're an SEO specialist, host a B2B session helping people understand the principles of the art. In the lead-up to the event, design your flyers and post them about digitally and physically where your intended audience congregates.
Producing your own event can be a fun way of getting to know your customers, not to mention becoming a potential little earner. It'll give you something to talk about in the run up to the event itself, and generate plenty of content opportunities (make sure you record the experience properly). It's courtesy to mention to your guests if you would like to record the event and put it on any public channels.
6. Build up your email marketing
Email marketing is a great way to get new visitors engaged with your business, as well as maintain relationships with your existing customers. It's also free.
Advertise your email newsletter on your website or in-store – you can galvanise them to do so with a 10% discount. If you need to beef up your subscribers, have a bowl beside your till where customers can drop their business cards for a monthly draw for a free product.
7. Take a stance and shout about it
Today's consumers want to buy into brands whose values and ethics reflect their own. These belief-driven buyers are more likely to buy from or boycott a brand or business because of its stance on an issue.
If you place emphasis on particular credentials then let it be known. For example, outline your energy policy on your site. Do you pay a living wage as opposed to the minimum wage? That's something else to mention to get customers on side.
You can go one step further – is there an issue close to your heart that's been eating away at you? Perhaps you've spotted an injustice in your industry? Taking a stand on an issue important to your consumer base is a great way to get their attention.
You could initiate a campaign – who knows where it could take you – it could be the catalyst for genuine change. Not 9 to 5 was founded by Canadian chef Ariel Coplan and front of house manager Hassel Aviles. It was created to increase awareness of mental health and addiction in the hospitality and food and beverage industry. This agitation was picked up by global media – TV, broadsheets and industry journals just for starters – not just in the Americas but across the world, propelling the two campaign managers right into the spotlight.
So don't hold back. You might lose a few customers along the way, but could certainly gain plenty of new ones.
8. Strike up a new partnership
Buddy up to cross-promote. Identify a local business that complements yours and team up on a joint project to offer something of reciprocal value. This gives you access to their customer base and vice versa. Make it newsworthy.
To illustrate, dynamic restaurants regularly host chefs from other dining establishments. The fashion industry is all over the collaborative model – think H&M's ongoing programme of designer releases, Uniqlo x JW Anderson, Lululemon x Roksanda –ƒƒƒƒ even Ikea got in on the act with designer du jour Virgil Abloh.
A benefit of non-competitor partnerships could manifest as a personal trainer teaming up with a nutritionist to offer weekly recipes and a bespoke workout plan.
9. Attend and speak at conferences
Conferences aren't often free to attend, but be a bit cheeky – if you're a start-up, call up the sales team and ask if they can offer a discount for new businesses. They want to get a good mix of people and might be empowered to offer discretionary discounts.
Conferences are good for small businesses, as they help you meet other leaders and potential customers. If you're talking about your business – you're marketing!
As you build your business to become a leader in your industry, lobby conference programmers to speak at their events. There's nothing like being on a platform in front of people paying to listen to give you kudos and confidence.
10. Develop a customer referral programme
Try offering your hard-won customers something for nothing – a free sample of a product, an added value complimentary service or a discount for referring new customers. This is the sister to word of mouth marketing – having your customers tell their friends and family about your business is valuable and effective.
A few more ideas...
Apply for awards
Some awards are far from free – they're a real money spinner for prestigious brands. But not all have to be heavy hitters. Certainly, regional awards have more friendly pricing and offer good exposure to the community. If you win, this is news and something to talk about to the media.
Give away free samples
If you're confident your product stands up on its own, give out some samples. Everyone loves free stuff and it gives them the chance to try without the pressure of commitment.
Vehicle branding
Can't afford bus advertising? Use your own livery. If you run a business that involves driving around – brand your car!
Try out a few of these low-cost or free small business marketing ideas soon and see what works for your business. Let us know how you get on!
Open a business account in minutes
Take the load off with ANNA, the business current account that sorts your invoices and expenses.
Enter your mobile number
Get a business account and a debit card that miaows
We create, send and chase up your invoices
We snap and sort your business expenses
Never miss a deadline, with handy tax reminders