Director payroll
Free payroll for limited company directors
We make it simple for company directors to pay themselves a salary. Here's what's included in ANNA Payroll:
Automated monthly payroll calculation
Instant filing with HMRC
Payslips
Award-winning support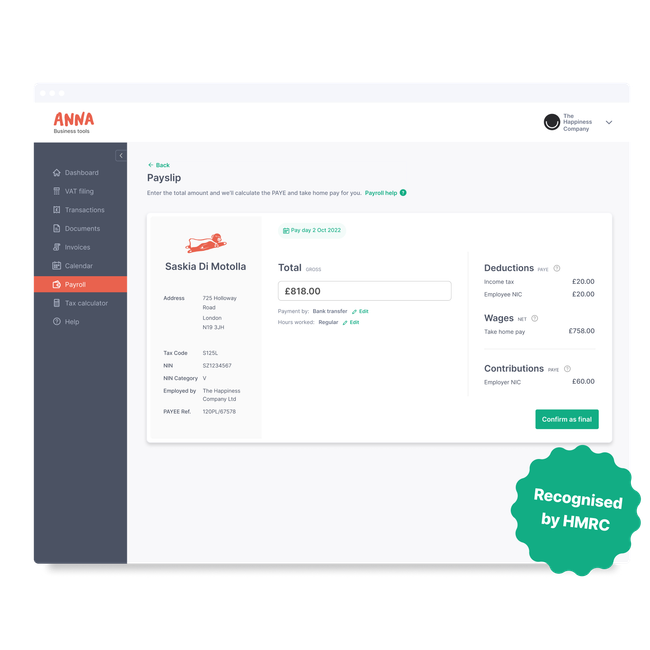 Payroll calculator
Simple monthly payroll calculation
Run payroll in a just a few clicks. Salaries and tax are automatically calculated, so you always know how much PAYE to pay. You can wave goodbye to your accountant.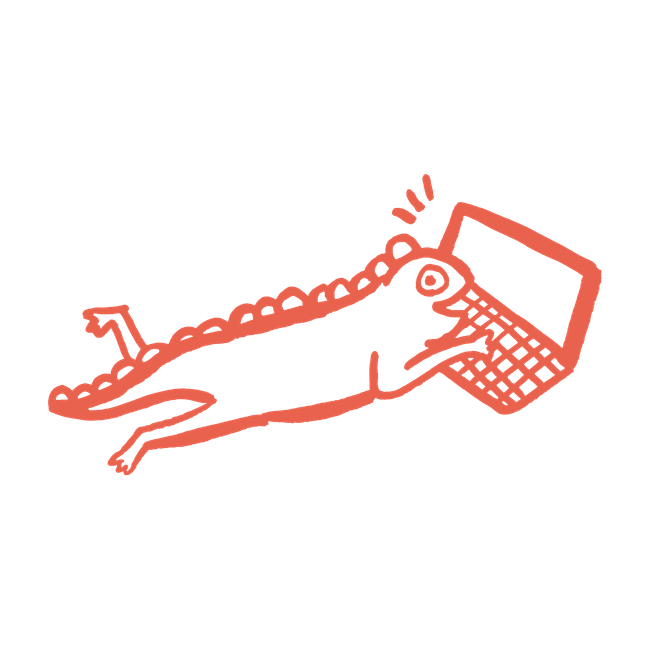 Payroll automation
Never miss a payroll deadline
With ANNA's payroll reminders you'll file your Full Payment Submission to HMRC every month like a pro. We even automatically send an Employer Payment Summary.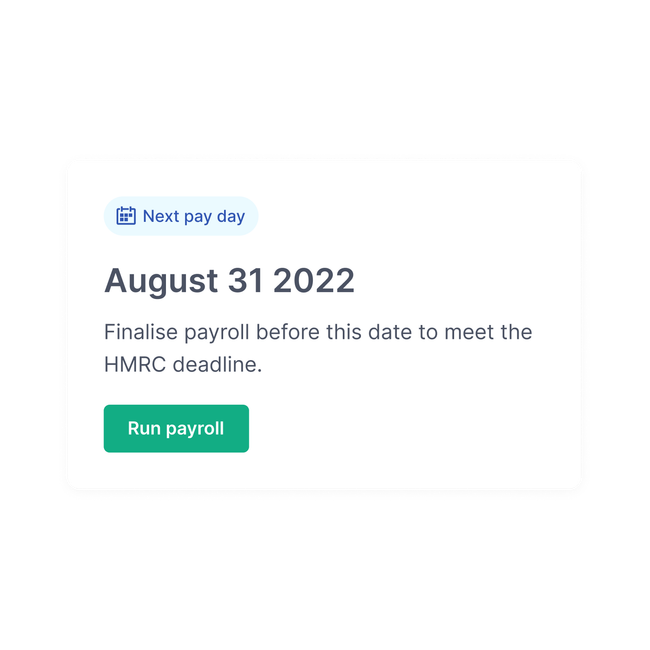 Payroll payslip
Payslips always at hand
Your payslips are stored in ANNA Payroll, so they're always at your fingertips. And if you're not sure how much to pay yourself, we've got a handy guide.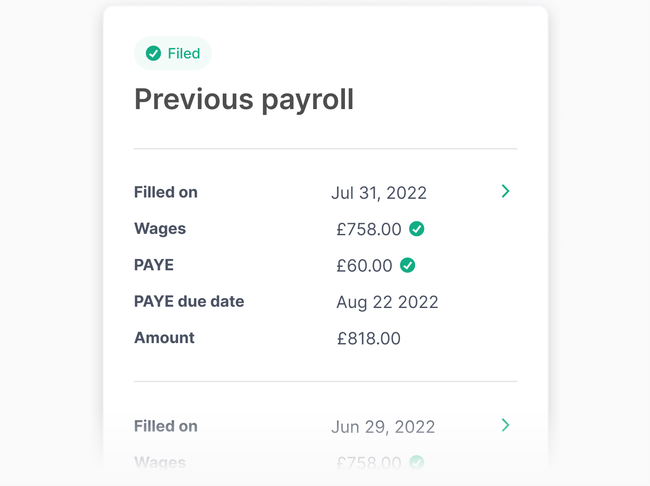 Payroll software recognised by HMRC
HMRC-compliant payroll tool
We're on HMRC's list of recognised payroll software, so you know you you're in safe hands.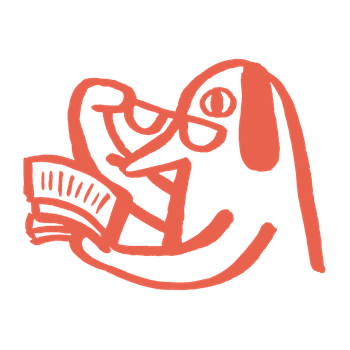 More features coming soon
ANNA Payroll is a free product. We're currently working on more advanced features to be included in a paid plan.
Coming soon to ANNA Payroll:
Additional co-directors and employees
Pension deduction options
Student loan and postgraduate loan deduction options
Waivers for EPS and FPS – we currently only support basic EPS and FPS
Benefits including corporate vehicles and travel costs
Weekly, bi-weekly, and annual payroll periods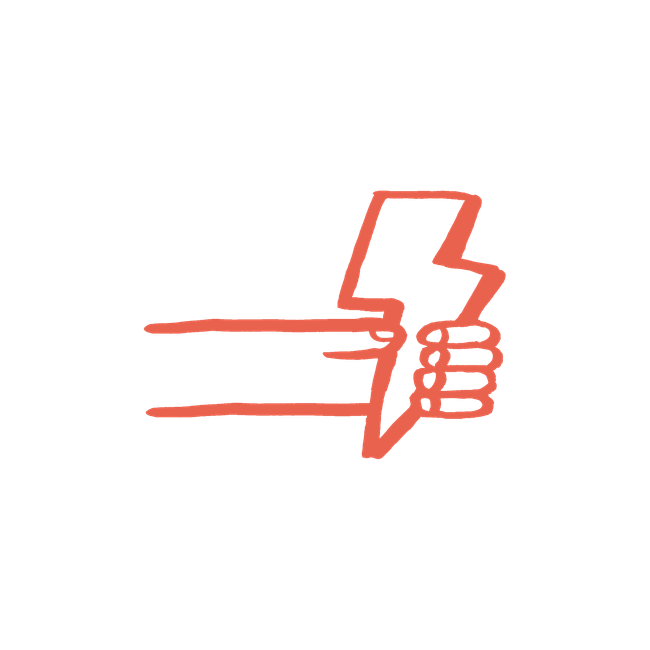 Get even more with ANNA Business Tools
You can set up ANNA Business Tools in a jiffy, and then you'll be ready to file VAT Returns, do your bookkeeping, send invoices and store your documents with our MTD-friendly set of tools recognised by HMRC.