How our early birds have helped ANNA Money
28 December, 2018 · 3 min read
As a fin-tech startup still in our beta stage, we truly value feedback from the early adopters who are helping to shape our service. The ANNA Early Birds Facebook group has been a source of inspiration and action.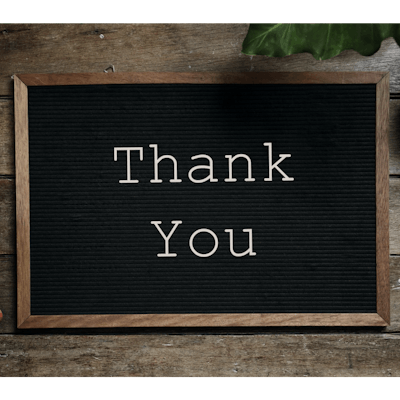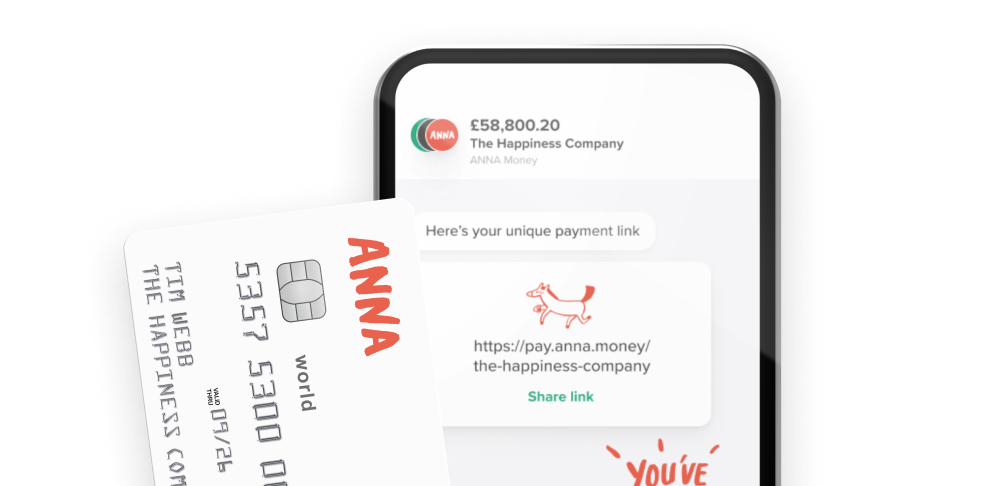 Open a business account with ANNA and get your taxes sorted
With ANNA you get a debit card, automated bookkeeping, a personal payment link, 1% cashback and 24/7 customer support
Attending our workshop
Earlier this month we held a customer workshop to get underneath what customers want from their business account. We'll be hosting more of these as we get closer to launching our new features, so keep an eye out for invitations in the Early Birds group. We'd love to meet more of you!
Being understanding
Our product and service is still a beta. There will be some hiccups along the way, but everything you do in the ANNA app helps our AI learn and improve. I work closely with the customer support team to go through group posts trying to help with things that aren't working well yet, it's good to see some of our customers our understanding of the situation. As I say we welcome both positive and negative feedback, but of course it's easier for us to deal with messages that aren't just angry rants.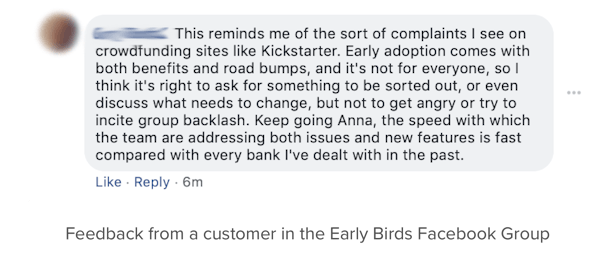 Being keen to test things
We needed some examples of people getting a miaow when making contactless payments so I posted in the group asking for some, and had people using their ANNA Money debit cards within the hour.

Letting us know when things can break
We can test and test and test but nothing beats real-world usage examples. Whilst trying to get customers to send in videos of the miaow, some people helped identify an issue on Android where the miaow didn't seem to go off with the notification if the app wasn't active. Our iOS app didn't seem to be affected by this bug.
Joining the group
Over the last month I sent out a couple of emails inviting users to join the Early Birds Facebook group, and there's always been a decent uptake. The first email increased membership from about 30 to 100 in less than an hour. We had a similar response when I sent another email after returning from paternity leave, and we're just shy of 300 members now.
Interestingly, quite a few customers seemed to think that my name, Vic, is always girl's name. I received a number of replies to the second email congratulating me as a proud mum…
I'd like to say thanks to everyone who has signed up to ANNA Money in the last six months! We're looking forward to 2019 and all the new features and services that we're launching.
Open a business account in minutes
Take the load off with ANNA, the business current account that sorts your invoices and expenses.
Enter your mobile number
Get a business account and a debit card that miaows
We create, send and chase up your invoices
We snap and sort your business expenses
Never miss a deadline, with handy tax reminders