Meet Denis Arslanbekov, ANNA's Head of SRE/Infrastructure
12 December, 2022 · 4 min read
We chat with ANNA's head of Site Reliability Engineering (SRE) about his job, recent big project with OpenVPN and his cat – photo included!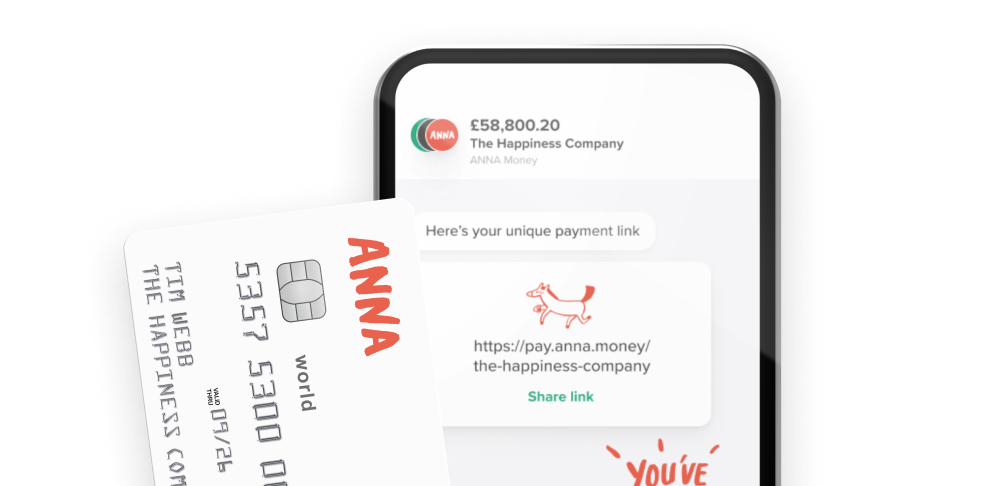 Open a business account with ANNA and get your taxes sorted
With ANNA you get a debit card, automated bookkeeping, a personal payment link, 1% cashback and 24/7 customer support
Describe your role and your team at ANNA
My journey with ANNA started In May 2019 when I started working as an SRE Engineer.
My job boils down to the fact that the system needs to be available both late at night and during the busiest parts hours of the day, without interruption, 24/7. So I need to have a good knowledge of how the code (written by our developers) is running and how it can potentially break down. In the event of any kind of incident, we need to be able to restore the system as quickly as possible, no matter what.
Another of the main tasks I was set was to improve the speed and reliability of the infrastructure.
Tell us about something you made for ANNA customers
Every payment received or sent needs to be processed as quickly and carefully as possible; every invoice is created and available for download – and every question in the chat is answered as quickly as possible. None of this is possible without a fast, fault-tolerant infrastructure. My work is to ensure the stability of all the components so that, in the end, every customer can be sure that ANNA Money works smoothly, without day or night. In a way, the customer should never notice my work!
What's the next exciting thing you're working on?
Nowadays, automation is an integral part of any infrastructure. 
At ANNA Money, we automate any manual action that's been repeated more than two times.
I'm currently working on automating access and VPN settings issuance. After all, every company – especially after switching to remote working – starts to think about how to adequately build an internal network and give developers access to it. ANNA has always used OpenVPN to solve this problem.
We recently switched to OpenVPN Cloud and saw that there was no automated way to set up and issue access to the service. So we've invested a lot of time in finding a solution to this problem. (We wrote about this in our blog, be sure to read about the partnership between OpenVPN and ANNA!) I also write about how we use automation to create and issue employee access.
What's a typical day like for you at ANNA?
We have to get up early to  work on the infrastructure while our customers are still asleep. We also have to factor in the time zone, because I live in the beautiful country of Georgia!
What's your favourite thing to do when you're not at work?
The job involves keeping a lot of different information about lots of different situations, so by the end of the day your mind can feel like a squeezed lemon! So relaxing and taking things off my mind is critically important to me.
I relax by swimming and playing on the PlayStation. Beating a friend in FIFA is not the worst solution for getting work out of your head!
What would your ideal alternative career be? Astronaut? Baker?
Astronaut? Baker? How about a childhood dream of becoming a truck driver? I was attracted by the opportunity to travel. I quickly abandoned the idea of being a trucker but I still like to travel to this day. I am very grateful for my work, in particular to ANNA. It gives me such an opportunity.
At ANNA we're all about cats. Do you have a cat? If not, why not?
Cats are my weakness. Of course I have a cat! He's ten years old and so smart. He recently had to adapt to making a new friend because we got a pet dog. But he's getting used to it!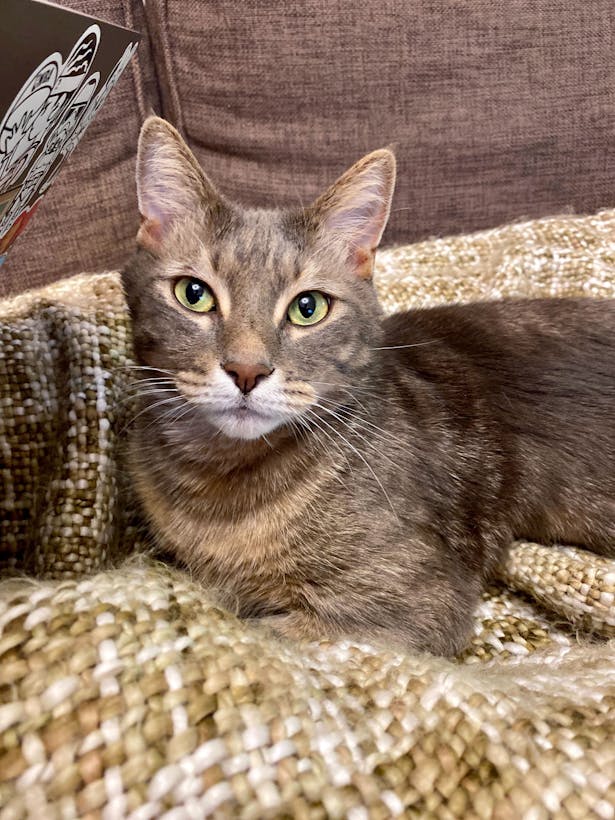 Martin, Denis's cat
Open a business account in minutes
Take the load off with ANNA, the business current account that sorts your invoices and expenses.
Enter your mobile number
Get a business account and a debit card that miaows
We create, send and chase up your invoices
We snap and sort your business expenses
Never miss a deadline, with handy tax reminders