4 ways to get your business ready for Christmas
1 November, 2022 · 6 min read
It's that time of the year – the days are getting shorter, the pavements are covered in leaves, and supermarkets are already selling mince pies (it really does seem to get earlier every year). And as businesses, we're creeping towards Black Friday, Cyber Monday and the Christmas sales season.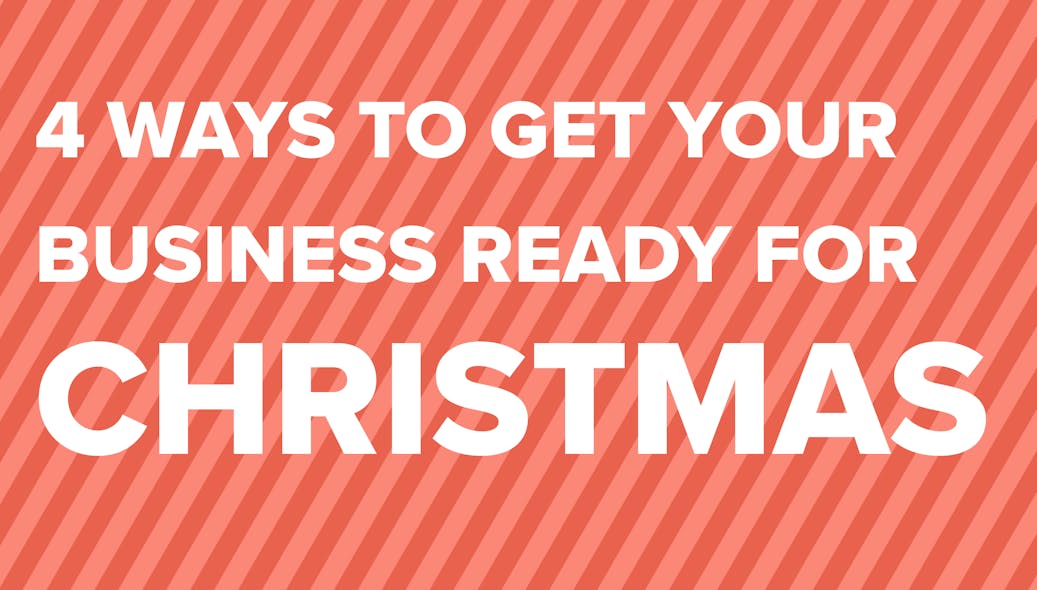 Preparing for the festive season
We've found that lots of businesses find it tough to prepare for the festive season; there are supplier contracts to negotiate, cash flow can be slow and there are higher marketing costs. Seasonal demand is at its peak and you can't see the wood for the (Christmas) trees.
To help simplify things, we've put together this handy checklist to get your business Christmas ready. I mean everyone loves a checklist, right?
Cash flow is king
Cash flow is the beating heart of any business, and during the festive period, it's vital you get your cash flow right. Some tips include calling in your invoices as early as possible, as every other business will be just as busy. Access additional finance if you need it as this could also help ensure you maintain a healthy cash flow. Good cash flow means you can really capitalise on the opportunities available over the holiday season.
Hire temp staff early and plan for backups
Demand is high, there are lots of customers, business is booming but your staff may be  overstretched and overworked. It's important that you take time to evaluate staff capacity across your business before things get too busy. Use previous years and current year sales forecasts as a yardstick.
Fill gaps early on and put backups in place if people have to take time off –  holiday requests will definitely go up during this time of the year.
Plan for ahead for marketing
Don't leave this to the last minute and then end up with marketing materials that have not been properly thought out.
Give yourself more than enough time to get all your marketing materials in place. Create a marketing library, so you've got ready-made templates to go for next year. It also helps to specify your marketing budget and plan as early as possible. Timing is everything at Christmas so you get your message across but don't overload the customer with marketing content. No one likes spam at Christmas.
Monitor stock levels
If you don't have an item in stock, customers will just go elsewhere. No business wants lost earnings, so keeping a keen eye on stock levels (and planning for contingency) is a good move. Ensure your website and menus reflect your current delivery capacity, as the last thing you want is unhappy customers.
If stock is running low ensure everyone in the team is aware of the suppliers to call to re- supply stock. Plan early and monitor week on week.
The Checklist
Cash flow is king, invoice early and apply for funding early if you need it.
Hire temp staff early and plan for time off.
Plan ahead for marketing and don't leave it till last minute.
Monitor stock, get suppliers onboard and have back ups in place.
Useful dates for your diary
Black Friday – Friday 25 November 2022
Cyber Monday – Monday 28 November 2022
Also keep an eye on the Royal Mail website for last postage dates
Boxing Day Sales – Saturday 26 December
New Year's Day – Friday 1 January
And remember: don't be on the naughty list, get Christmas ready.
Open a business account in minutes
Take the load off with ANNA, the business current account that sorts your invoices and expenses.
Enter your mobile number
Get a business account and a debit card that miaows
We create, send and chase up your invoices
We snap and sort your business expenses
Never miss a deadline, with handy tax reminders