Use Google Pay with your ANNA account
Pay from your ANNA account with Android devices
Google Pay is a simple and secure way to make offline and online payments from your ANNA Money business account using your Android device. You can start using your ANNA Money account for in-store payments right after signup, before your ANNA Money debit card arrives in the mail.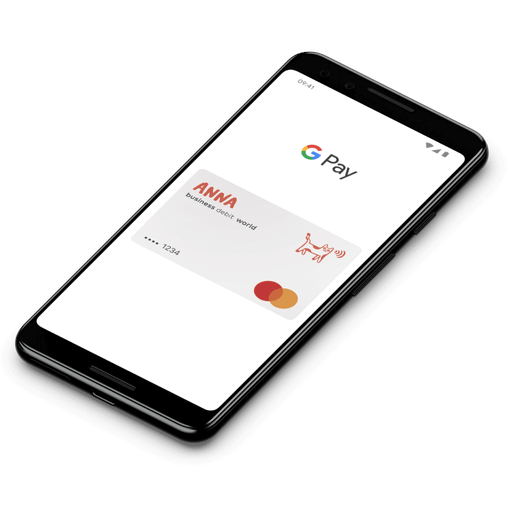 Pay using Google Pay whenever you see one of these symbols

The basics of Google Pay
You don't need your ANNA Money debit card with you to make payments, as long as you have your Google Pay-enabled Android device and the Google Pay app.
Google Pay gives you all the benefits of contactless, but it's even safer. Your card number isn't stored on your device or shared with the person or company you're paying. Paying in shops, apps, and online has never been easier or safer.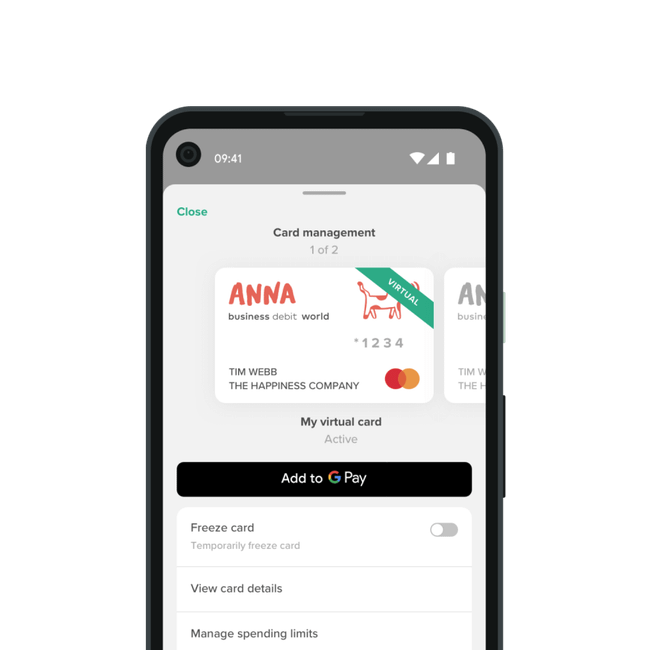 Sign up in less than 5 minutes
ANNA is a business account with an assistant that sorts your financial admin. And it's all free while you're starting up.