Meet the Lioneers
8 March, 2022 · 3 min read
When ANNA launched in late 2018, we attracted lots of customers who were also just starting their own businesses. We took our first steps as they did. As we grew, so did they.
And now, to celebrate their accomplishments, we're upgrading their original ANNA cards to limited edition Lion cards that roar when they're used for contactless payments. Because these are businesses that are roaring, not miaowing. We think these customers aren't just pioneers – they're ANNA lioneers.
We spoke to two sets of our Lioneers to hear their stories so far.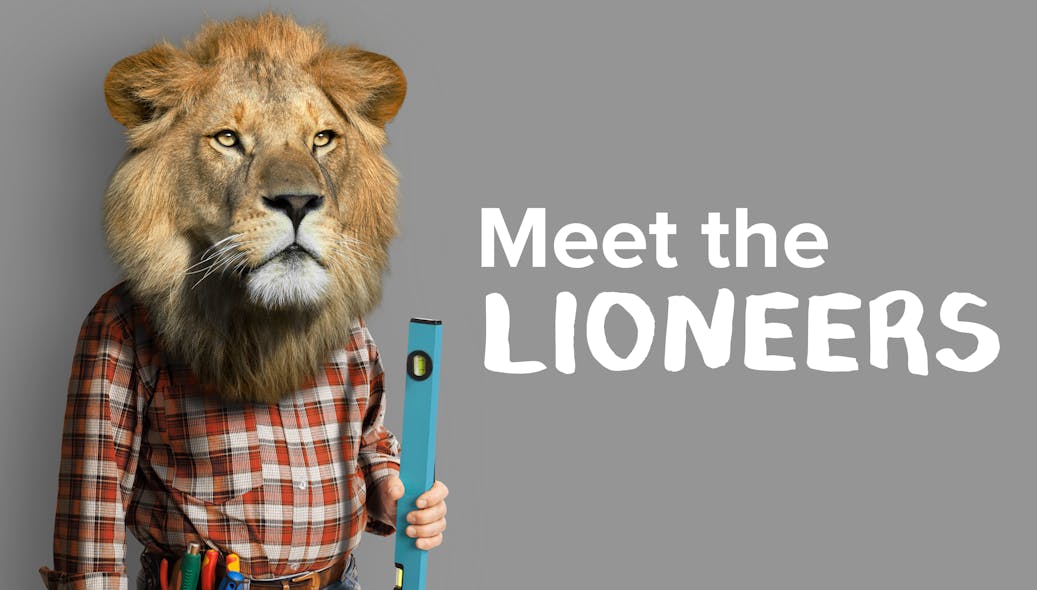 Snootie Studio
Abbie and Harry got together as a couple just after school, studied graphic design, and reunited to form Snootie Studio in Harlow in 2018.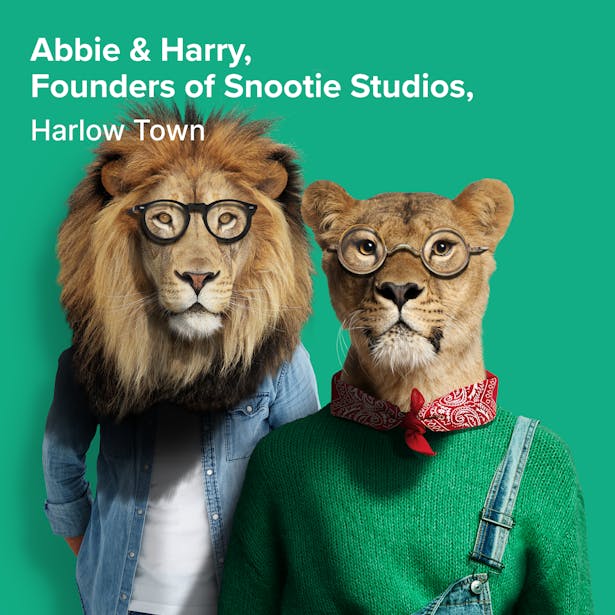 Harry says: Running a studio together means you have to be honest with each other. Anything artistic and creative, including graphic design, is linked to you emotionally.
We were inspired by our peers who had set up their own studios. We bootstrapped the business, no funding or anything. During the first year of Snootie we still worked part-time elsewhere but when we both dropped that, it was anxiety-inducing.
We didn't realise that running a business with just the two of us meant that when we both want a break the studio has to just shut down! It's hard to carve out free time and can be scary. We were quite naive at first and went through the learning curve of setting up a limited company. It was so terrifying at first.
We have an accountant and ANNA. ANNA's great for purchasing. You just log receipts on the spot then you can forget about it. I don't like having loads of bits of paper around. If I can digitise anything, I will! ANNA's really useful for keeping track of receipts.
It's also really good when you give feedback. When I replied that it would be great if ANNA gave more rewards for loyal customers we were sent a £20 voucher to buy plants. They actually listen. You're not just one tiny business in a huge pool like with the bigger banks. It feels like you have a stake in ANNA. And you're speaking to people in real life in the app chat.
ANNA makes it all so much easier. It's nice to take that admin pressure off. I enjoy running a business and wouldn't change it for the world. I encourage anyone to set up on their own and pave their own path.
Because I really struggle with dyslexia, numbers and financial stuff are difficult for me. For some reason creatives make themselves feel bad about totally legitimate expenses whereas people in other industries probably wouldn't think twice.
Abbie adds: I like producing and organising. I actually find it quite fun when I switch into the 'I'm running a business' mode!
Patrick McLuskie
Our next Lioneer is Patrick McLuskie, a windows or doors specialist based in Scotland.
He says: I've been with ANNA nearly 3 years, ever since I set up as a business. I like ANNA because it's so easy and it's so flexible. Being a small business going with a mainstream bank is a pain. They're bad for personal accounts but even worse for business accounts.
The big banks are always trying to get you to buy this, buy that – and you have to go in and stand in queues and so on. You don't have to put up with that nonsense with ANNA. My customers love it – it's so easy for them to pay.
I use ANNA every single day. I pay a lot of invoices, my suppliers love it because it's so quick and direct.
I love the ease of receipt tracking. You get into the habit of just taking a photo at the time. Even at the end of the day, I like how the app gives you a little reminder to upload the receipts which means you stay on top of things – there's not loads of paperwork.
Annly
Our final Lioneer is Sabina France, the founder of Annly, an online gift shop in West Yorkshire.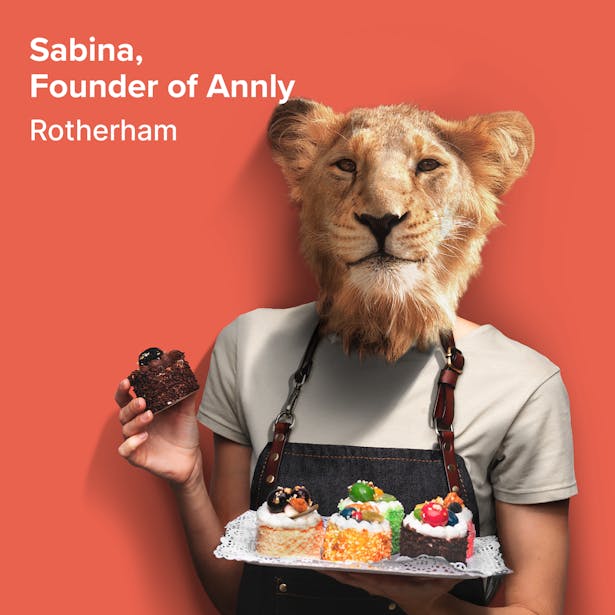 She says: I set up Annly in November 2018. I was initially attracted to ANNA because I could get the first three years for free – but also because I like supporting start-ups. We were start-ups together! ANNA was unknown, so hopefully I helped by joining.
I also wanted to do my banking mainly on my phone so it was perfect for me. I like how easy the invoicing is, it takes a lot of time off my hands. And the expenses management is great – it makes doing my tax return much easier. It's been fantastic because I'm a busy mum of three, I've got a job and I also runn Annly. ANNA is very convenient.
I do try to support small businesses: I don't buy anything for Annly that I wouldn't want myself and I also try to do useful stuff for the community around Sheffield, like sharing ideas for how to reduce food waste.
Roaring with ANNA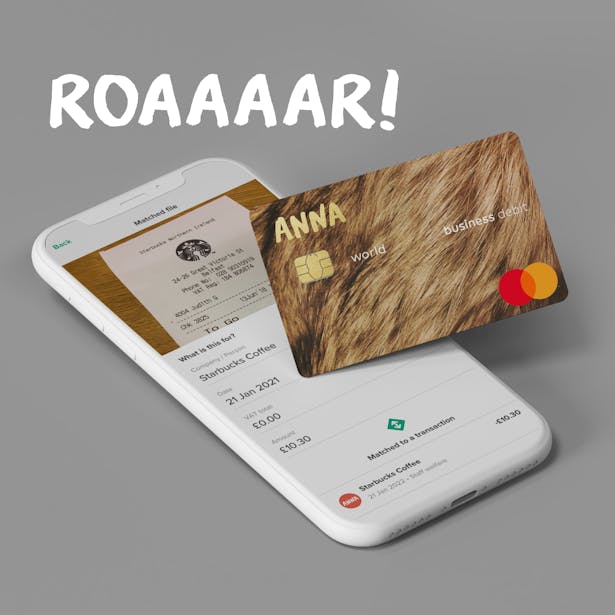 The Lioneer debit cards may have been a limited edition for our founding customers, but every small business can roar with ANNA. It's simple and easy to open an ANNA account, and you get all the tools you need to grow your business. Whether you're a graphic designer, a windows specialist or something else entirely, ANNA can help.
Open a business account in minutes
Take the load off with ANNA, the business current account that sorts your invoices and expenses.
Enter your mobile number
Get a business account and a debit card that miaows
We create, send and chase up your invoices
We snap and sort your business expenses
Never miss a deadline, with handy tax reminders