Meet the ANNA Money team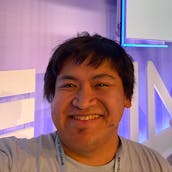 We're experts in finance, AI, creative leadership, customer service – and doing your admin. We've made an app for people like us who are proud to be a bit different, but face the same list of financial chores as everyone else.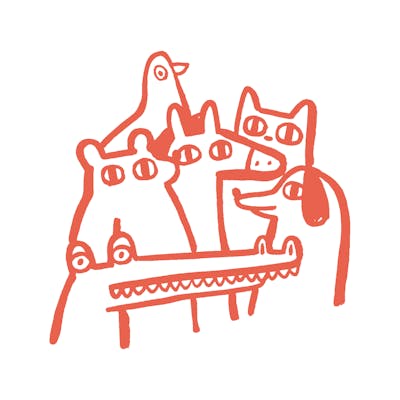 ANNA stands for the beautifully basic, 'Absolutely No-Nonsense Admin'. The ANNA team stand up for 'absolutely no-nonsense service'. But we can't promise there won't be a teaspoon of nonsense along the way. We like animals, for example. They just make us feel at home.
Andrey Pachay
Chief Technology Officer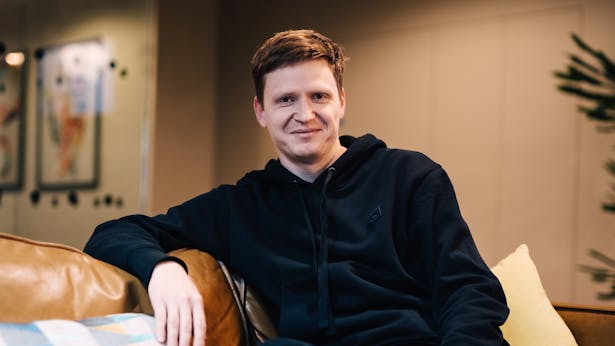 Andrey Pachay
Andrey's work in product development and data science has propelled him through advertising, government and banking sectors. In 2015 he founded customer support service Magneta, which specialises in building chat platforms, before joining ANNA to help shape the future of our business.
A scientist at heart, Andrey is happiest taking things apart and putting them back together in better ways. His ideal day off would be spent on a surfboard, off the coast of west Wales.
Boris Dyakonov
Co-Founder & All Kinds of Stuff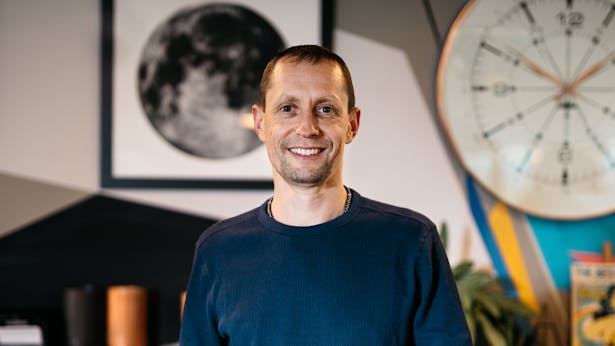 Boris Dyakonov
Boris has been working in the banking sector since he was 21. In 2002 he co-founded Bank24 in Russia. In 2013 came Knopka, a digital assistant to unite banking and other useful services, which secured a spot in Wired magazine's 'hottest startups' of 2015. That same year saw the creation of Tochka, a project that became the world's largest SME-focused digital bank, and launched the first Facebook-bot for bank payments.
Boris loves an 'action plan' and sailing in equal measure. He believes life is 300% better without having to do any admin.
Clair Bevan
Head of Customer Service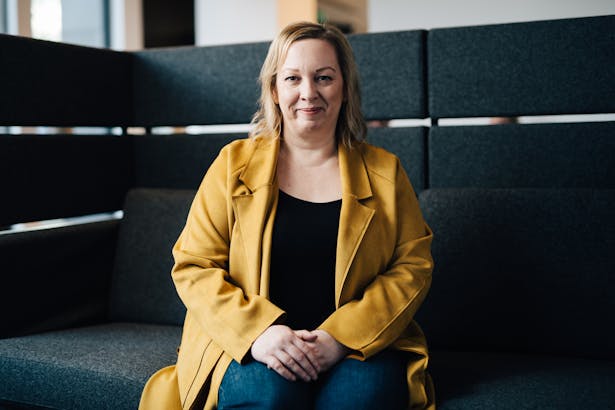 Clair Bevan
Clair's rich experience of relationship management in the banking sector has taken her around England, Ireland and Jersey. She has managed onshore and offshore contact centres, been a mortgage adviser, and, prior to joining ANNA, was a Senior Business Partner at Barclays Customer Experience.
Clair's dedication to building the best support team in the UK means our customers can expect the kind of inexhaustible, 'can-do' help we all crave. Her leadership and sense of humour ensure the human touch is a key part of ANNA Money's DNA.
Daljit Singh
Chief Design Officer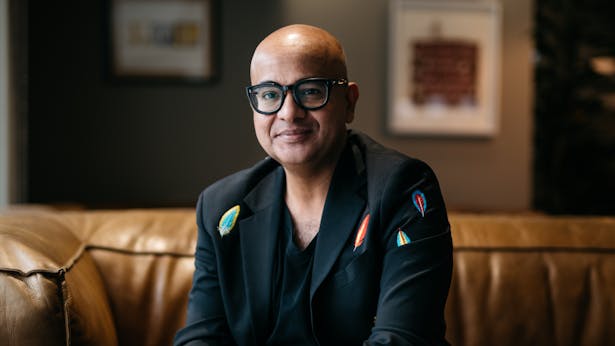 Daljit Singh
Daljit is a prolific creative director and business strategist. He founded Digit, a digital design agency in 1996: bought by WPP in 2005. He also established Conran Singh, with Sir Terence Conran, and creative consultancy The Happiness Company. He has designed global strategies for Audi, HSBC and Harvard Business Review, co-curated an exhibition at The V&A Museum, launched his own sausage brand, won a D&AD Black Pencil, and appeared in the FT's 'Top 50 Creative Minds' twice.
At ANNA, Daljit leads the fun, business development, marketing, and our design-led approach.
Eduard Panteleev
Co-Founder & CEO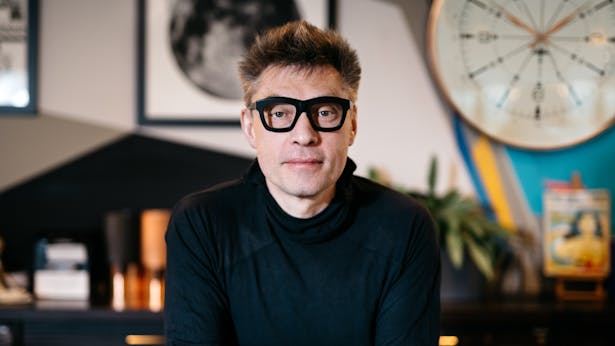 Eduard Panteleev
A digital entrepreneur, Eduard has launched three successful banking businesses in Russia since 2005 – two of them with ANNA's co-founder, Boris, and a third called Bank Poiydem! (Let's Go!). Together, Eduard and Boris have pioneered a new service sector that nails business admin – creating seamless ways to help small companies flourish through mobile technology, machine learning and brilliant customer service.
A keen rock climber, Eduard can be found hanging from his fingertips at weekends, and is committed to wearing black.
Franca Salvati
Financial Crime Officer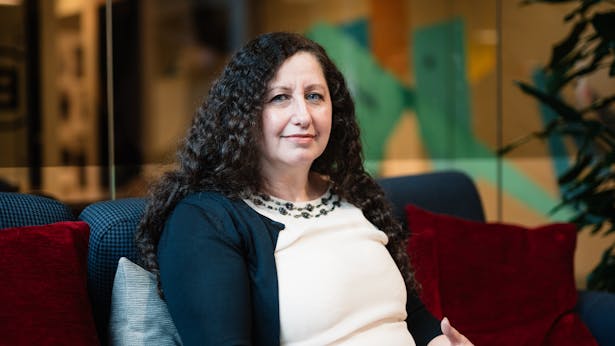 Franca Salvati
Franca is our fraud and compliance expert. Formerly Team Leader, Fraud & Risk, at Mastercard, and Business Fraud Analyst at Travelex, Franca's twenty years of experience in risk analysis is a vital support for all our teams. From product design to customer service and management, Franca's eagle eye for detail means that the ANNA service starts and ends with financial safety.
A passionate pro-cycling follower, off-duty, Franca can be found plotting her way around the next Tour de France.
Nikita Filippov
Chief Product Officer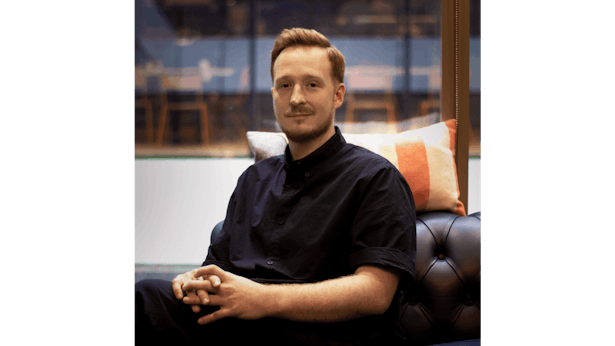 Nikita Filippov
Nikita launched his first commercial venture aged just 16. He went on to found ScrumTrek, an Agile software consultancy, and since 2012 has delivered full-cycle product development, service design and machine learning products for the banking sector, including four large-scale banks based in Moscow – Sberbank, Alfa Bank, Modulbank and Gazpromneft.
Nikita leads our vision for ANNA and oversees the development of service and features. He loves tech more than anyone we know, and braves the roads of London by bike come rain, sun or snow.
Slava Akulov
Co-founder & Chief Operating Officer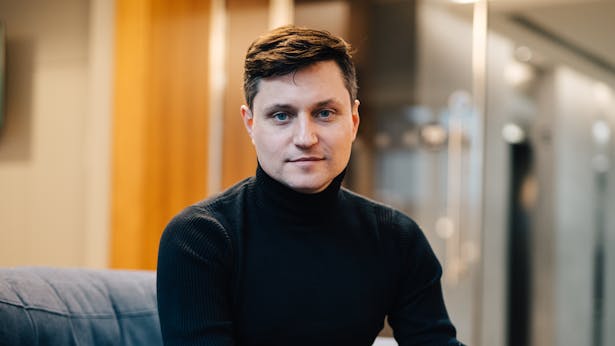 Slava Akulov
Slava's speciality is managing digital transformation. Formerly the Chief Product Officer at Alfa Bank, where he was responsible for bringing mobile solutions to market for the first time, most recently Slava supported global clients including Accenture and McKinsey & Company at Octoberry consulting in Moscow, as Co-founder and CEO.
At ANNA, Slava works on strategy across IT and customer service, as well as steering ANNA's financial model. Slava's other management project is running around after three young sons.
Sveta Grigoreva
Product Owner, AI & Assistance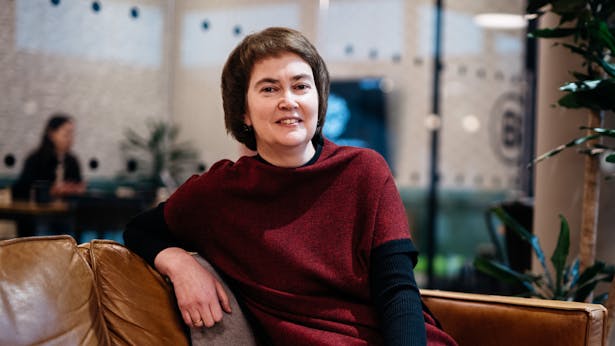 Sveta Grigoreva
ANNA Money is home to one of Russia's leading natural language processing experts. First and always a linguist, Sveta was the head of linguistics at Yandex, Russia's biggest tech firm and comparable to Google. At Yandex, Sveta led the creation of NLP technologies for the country's most popular search engine, before heading search at the Russian branch of e-commerce giant Alibaba.
Now based in London, at ANNA Sveta directs our AI: "It's a dream to make algorithms understand humans in the way people naturally understand each other."
Tim Mitchell
Communications & Content Consultant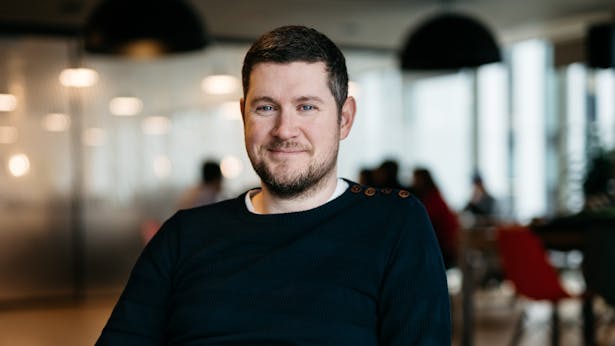 Tim Mitchell
Working in media and creative agencies across London for the last 15 years, Tim has developed content and digital strategy for brands such as Nike, Volvo, Dove, and Ben & Jerry's. In 2016 he developed and launched a new media brand for fashion photographer Mario Testino, which included a podcast series featuring the best names in the business.
At ANNA, Tim helps us bring the brand to life – whether it's creating films about miaowing debit cards or emblazoning London buses with our latest campaign.
Will Cookson
Creative Director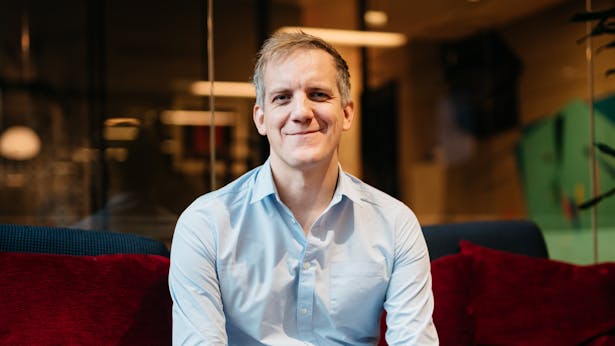 Will Cookson
Will has helped design and build award-winning products and services for brands like Nike, Virgin and Siemens. In 2018, Will was recognised in the 'BIMA 100' for his outstanding contribution to British digital industry.
At ANNA, Will works with designers, developers, service agents and product owners to ensure customers have a great experience they couldn't get elsewhere. Some people call him "Dogg".
About the author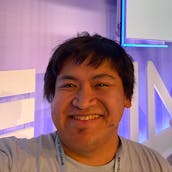 Vic is the Social Digital Manager at ANNA and has a world of experience managing online communities. He looks after all our social media channels and regularly catches up with our customers. You'll see him around when you pop along to any of our customer events. Fun fact: Vic's pet tortoise, Toby, has more Instagram followers than he does.
Read more of Vic's writing
Open a business account in minutes
Take the load off with ANNA, the business current account that sorts your invoices and expenses.
Enter your mobile number
Get a business account and a debit card that miaows
We create, send and chase up your invoices
We snap and sort your business expenses
Never miss a deadline, with handy tax reminders