Live Q&A with ANNA founders
27 June, 2020 · 1 min read
Dear ANNA clients,
ANNA co-CEOs Eduard & Boris will be hosting a live Q&A session on Sunday 28th June at 2 pm on ANNA YouTube channel.
Update: the recording of Q&A is available on our YouTube, please check it out if you missed it.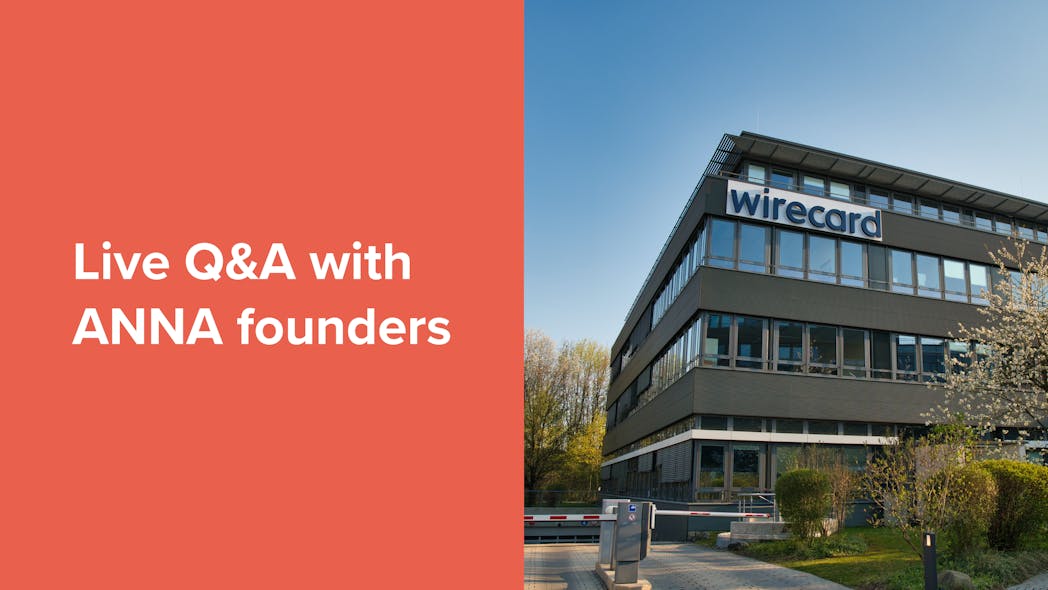 We understand the frustration and inconvenience that has been caused by this situation and want to offer further clarification on the situation. We will also share the next level of detail regarding ANNA's contingency plans implementation and our planned process around accessing your funds.
When & where
Please send any specific questions you may have in advance by visiting our dedicated page.
The Q&A will take place on our YouTube channel on Sunday 28th June at 2 pm – you can subscribe to the channel so you won't miss any updates.
We're also regularly updating our FAQ blog article – it might answer some of your questions ahead of the Q&A.
Open a business account in minutes
Take the load off with ANNA, the business current account that sorts your invoices and expenses.
Enter your mobile number
Get a business account and a debit card that miaows
We create, send and chase up your invoices
We snap and sort your business expenses
Never miss a deadline, with handy tax reminders