Expand your business network with ANNA Community
6 June, 2022 · 4 min read
We've launched a new small business network in partnership with Volee.io – we call it ANNA Community. Meet other business owners, find experts and make new business contacts for free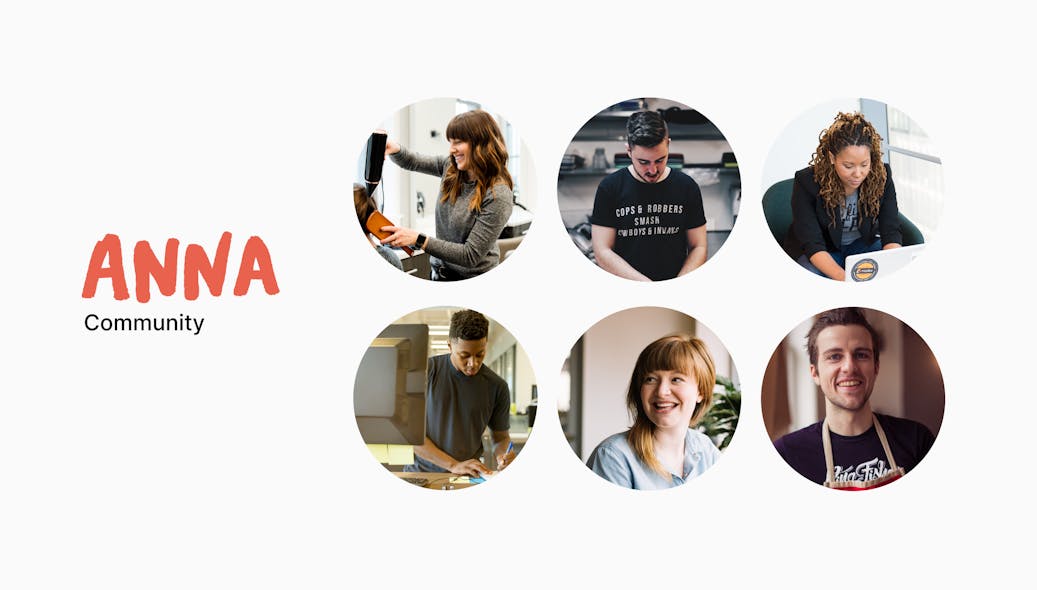 At ANNA we believe in unlocking the potential of small businesses and helping any way we can. Not only do we want to take the pain of banking and business admin away, so you can focus on doing what you love, but we're also always looking for new ways to support businesses to grow.
So we created ANNA Community, a smart AI-driven service that matches businesses with common interests and complementary skills. We'll send you contacts that match you and your business and help you to connect.
Join a growing community of IT professionals, marketing experts and e-commerce whizzes
You might be looking for help with a problem, or looking for advice. You might be open for investment in your business. You could be hiring, or looking for a partner to expand your business. Whatever you're looking for, ANNA Community is there to help you make connections. And what's more, it's free!
Here's how it works…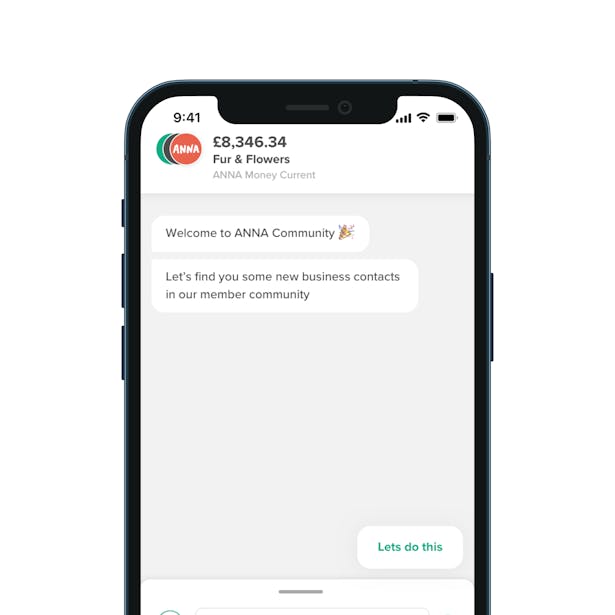 How to sign up
You can sign up to ANNA Community directly from the ANNA Money app or online at the sign up page.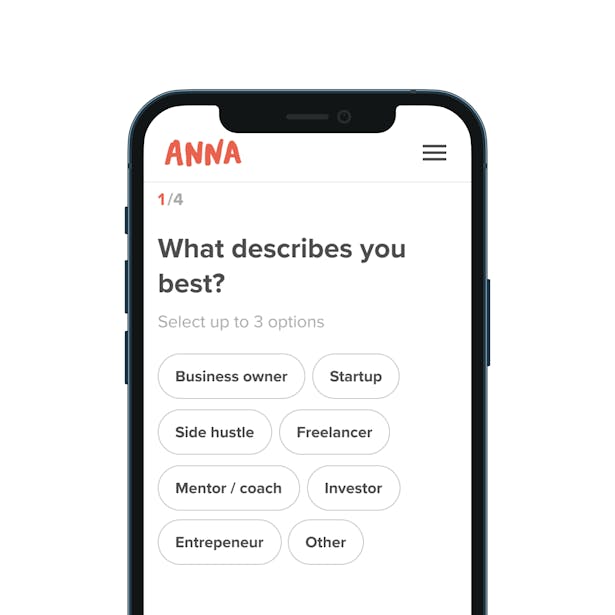 Tell us about who you are and what you're looking for
Fill out your profile, what type of business you are, and what line of work you're in. Let us know what kind of problems you're trying to solve and your ideal community group.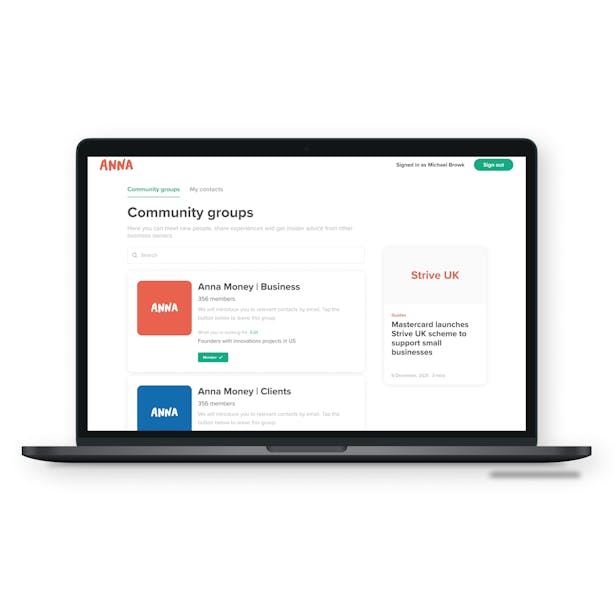 ANNA community matches you with other business owners
Our smart tool then chooses the most relevant contacts in our community for you and shares their details with you via email.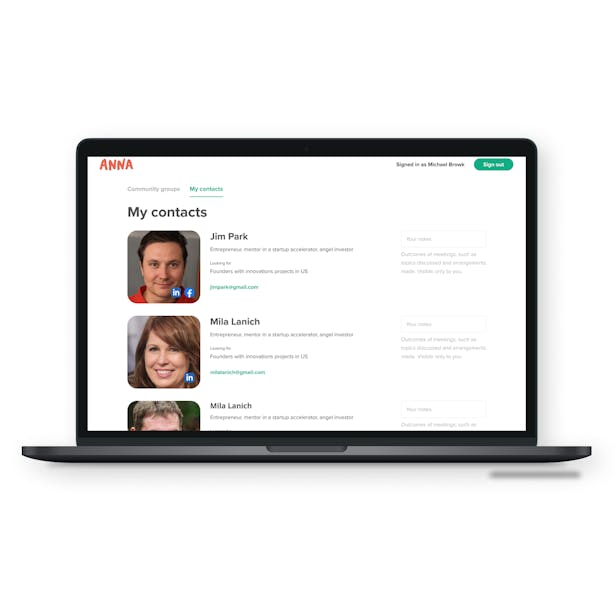 Then, it's over to you to meet up!
You decide when and how you'd like to meet – online, in-person – we're always ready to help with suggestions. We store your contacts for you on a handy contacts page.
If you're interested in joining a thriving community of business owners, startups, investors, mentors and coaches – then sign up to the ANNA community.
Open a business account in minutes
Take the load off with ANNA, the business current account that sorts your invoices and expenses.
Enter your mobile number
Get a business account and a debit card that miaows
We create, send and chase up your invoices
We snap and sort your business expenses
Never miss a deadline, with handy tax reminders