Making Tax Digital is the government initiative to digitalise the UK tax system and make it an easy-to-use online process.
To make sure you're properly set up for MTD, we're going to take you on a step-by-step walk through the registration process.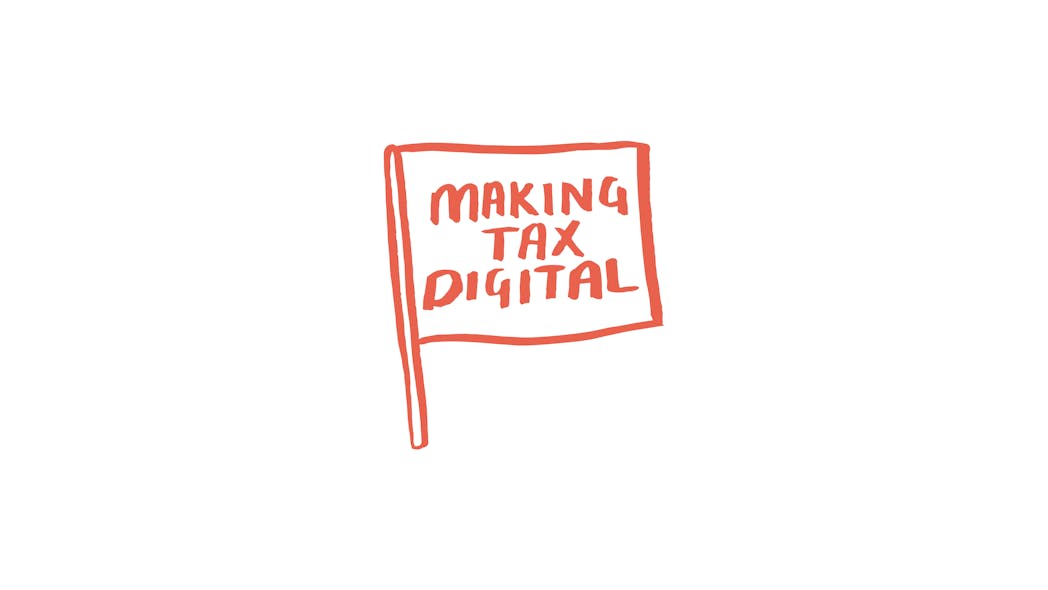 The requirements
If you are a VAT-registered business, you're required to register for MTD so you can file your VAT returns online through HMRC- compatible software (such as ANNA). You're also required to maintain digital business records.
Before you can complete your MTD registration you need to have compatible software that will support your VAT return submission. Happily, ANNA is fully compatible with HMRC, so you can submit your VAT returns at the tap of a button in our app. Easy!
Register on HMRC website
To register for MTD you need to complete your registration on HMRC website. HMRC will ask for the following information:
Your Government Gateway user ID and password
Your business VAT number
Your company registration number
Register for MTD
Step 1. Have MTD-compatible software
On the HMRC website, you'll be asked a number of questions, starting with this one: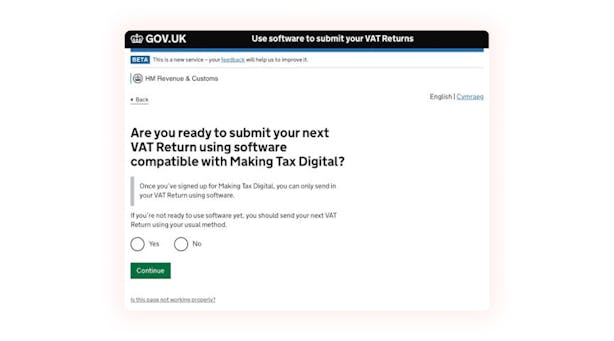 "Are you ready to submit your next VAT Return using software compatible with Making Tax Digital?"
This means you'll need compatible software in place before registering for MTD, so you can submit VAT returns via HMRC-approved software. We'd recommend ANNA, of course. You can learn more about our VAT capabilities on our free VAT filing tool page.
Now, if you're signed up to ANNA or another equivalent service, hit 'Yes' and continue.
If you're not yet signed up, you'll need to do so before you continue with the MTD registration.
Step 2. Business records
You also need to keep digital records for your business. Handily, ANNA has a free document storage tool which you can use to maintain all your VAT records – so you can stay MTD compliant. Find out more about our receipt scanner capabilities.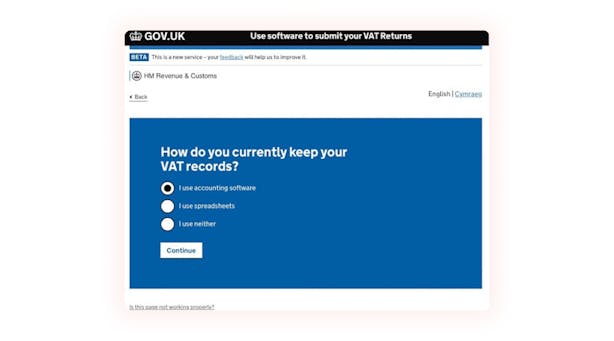 Specify how you keep the VAT records for your business
Don't let this question faze you. Whether you use accounting software or your own spreadsheets, ANNA is compatible with your bookkeeping methods. 
Next you'll need to sign in via the Government Gateway: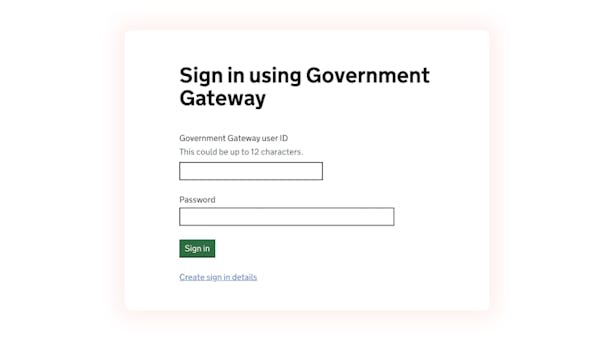 Sign in using Government Gateway
Step 3. Company information
Once you've signed in, you'll be asked to provide your company registration information: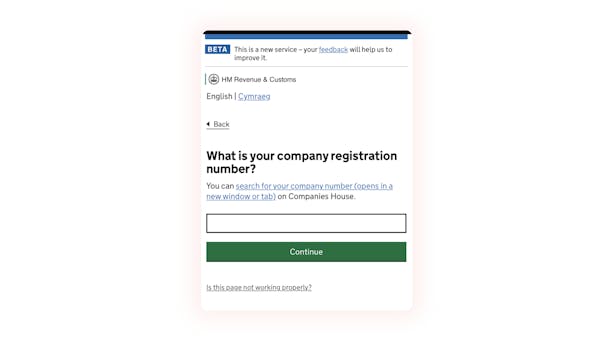 Fill in your company registration number
This is just to confirm that you have a registered company.
Step 4. Type of business
You then need to confirm the type of business you are registered as: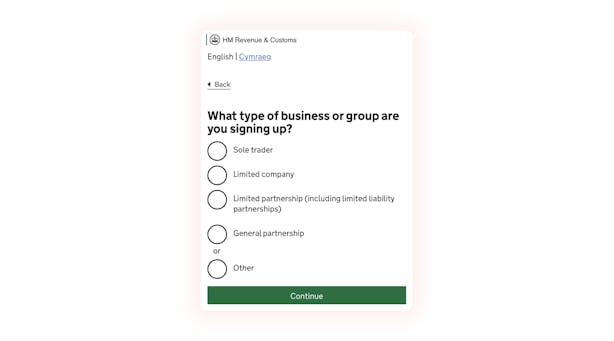 Choose the type of your business – sole trader, LTD, or another type
Step 5. Your contact details for HMRC
You'll then be asked to confirm the best way for HMRC to contact you: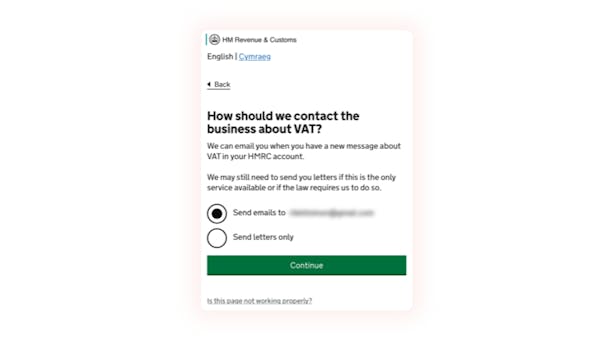 Choose the way HMRC will contact your business about VAT
HMRC will suggest the email you have linked to your VAT online account. If you've since changed your contact details, make sure your email address is correct. Similarly, if you choose letters only make sure that postal address is up to date.
Step 6. Confirm your information
Now you just need to confirm your details before you submit your application: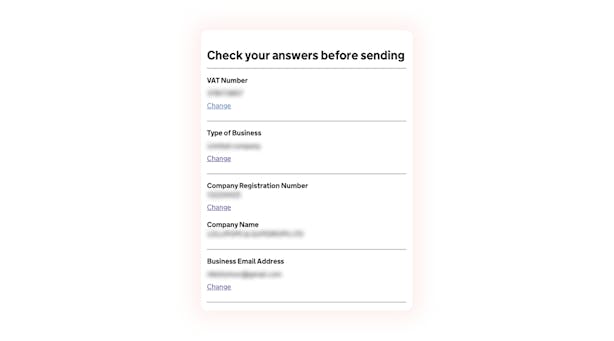 Check and confirm that your information is correct
Once this is done you'll get a confirmation that your application has been received: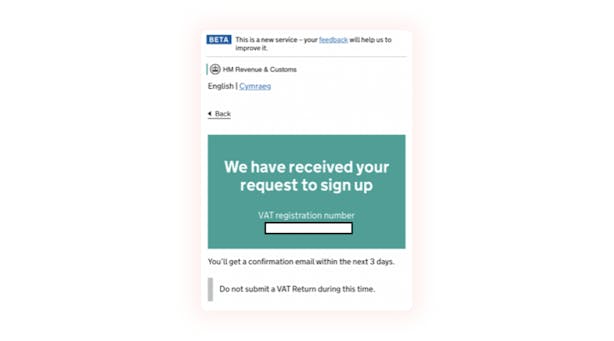 HMRC's sign up confirmation screen
And that's it! You're all set for Making Tax Digital.
Some quick reminders
Be sure to remember that once you have completed your application, you should not send your VAT return to HMRC the old way, directly from your accounting software.
You can use ANNA's HMRC-compatible software to record your sales and purchases.
Make sure you authorise the software to connect to HMRC to allow for a smooth transition.
Only use the compatible software to submit your VAT returns going forward.
Just follow these simple steps, and you'll be MTD-ready to submit your VAT returns in no time!
Ready to sign up for MTD? Go to the HMRC website to start
To file your VAT return with ANNA, head to our free VAT filing tool
Open a business account in minutes
Take the load off with ANNA, the business current account that sorts your invoices and expenses.
Enter your mobile number
Get a business account and a debit card that miaows
We create, send and chase up your invoices
We snap and sort your business expenses
Never miss a deadline, with handy tax reminders